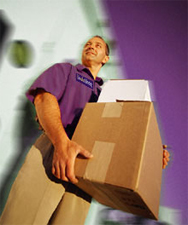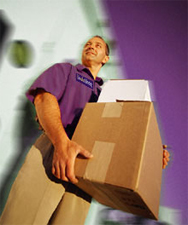 How to Leave a Job the Right Way
After months of endless resume submissions, you finally aced that interview and scored a gig that pays you $9k more a year. Good for you! You're already dreaming about those final two weeks at your current job. You'll tell people how you really feel. And if they ask you to do something annoying, you'll be damned if you grin and bare it.
Not smart.
The final two weeks at a job are never easy. There are many psychological issues at play – including detachment – coming from both you AND your colleagues. It never ceases to amaze me how differently people tend to act when you're on the way out.
Be ready for it.
Some folks will be genuinely happy for you. Others will be downright jealous. You must keep in mind that you had the courage/luck to get out of the trenches. Those who are still there are reminded that they are "stuck." Believe it or not, most people do not have the initiative to make a job/career change. Aside from that, you are "abandoning" the team – immediately making you an outsider for those final two weeks. IMMEDIATELY. Don't let anyone walk all over you or treat you poorly, but be cognizant of their position and a bit more understanding than you might normally be. Your gain is their loss.
Leaving a job, while thankfully not a common practice for most of us, is an art form. Here are some tips to make sure you exit your job gracefully.
Spin Control – You've already submitted your two weeks notice (in writing) to your supervisor. Now you must start the PR campaign. Once your supervisor has been notified, make sure they let upper management know of your decision as soon as possible. In all cases, you want the news that you are leaving to come from YOU, that way you can control the story's "spin." Many supervisors will ask you to not say anything to your colleagues. I recommend extending a reasonable grace period (a full business day or more depending on whether or not the proper players are present at the office). Information is power. It's YOUR life and you want to make sure you represent your decision in the best light possible.

Pedal to the Metal – Be nice, more approachable and work harder than ever before. It's your name and reputation and you know how important last ones are. The final moments are the ones everyone remembers most; give them your all.
Varying Goodbyes – Give everyone a proper goodbye. You have different levels of relationships with everyone; a mass e-mail won't do the trick. Just take a look at these goodbye letters gone wild. Make the rounds in person. Shake hands, make eye contact and visit everyone you had business with before you depart. Individual, hand-written thank you cards are a nice touch for supervisors or people you truly learned from. No gifts, please.
Party Smartly – Be gracious at your goodbye party and do not get drunk or turn it into a BashFest. Whether it's a cake shared around the conference room table or after-work drinks at the local pub, leave on a positive note – without rubbing it in anyone's face. You will instantly become a magnet for people to spill their guts. Listen with a tender ear and bite your lip.

Please subscribe to the Jobacle blog.
Get a Letter – Getting a reference letter before you leave is very important. The earlier you do it, the easier it is to ask. Who do you ask and what should the letter contain? Download episode #61 of the Working Podcast for answers!
Postmortem – After you leave a job, stay in touch with people in regular intervals. Don't just make social network requests – actually keep in touch. We're not suggesting you use people, but it is soooo transparent when I find "Hey man, what's up? Long time no speak!" in my inbox. Inevitably, it's often followed by e-mail #2 "Just wondering if there are any openings…" If you check in every so often, folks are more apt to give you a helping hand.
Put a Pretty Bow On It – Don't become a mess at the eleventh hour. Tie up all loose ends. Finish every task, return every item, clean out your computer, and leave your desk nice and neat for the next victim. It's your name and your reputation. Oh, people will still talk smack about you, but give them less opportunities to put you down when you're gone.

Walk the Line – Many organizations feel they haven't made you suffer enough so they have you participate in one more painful exercise: the dreaded exit interview. Here's your chance to "help the company learn what they are doing right and wrong." It's so tempting to take that parting shot at that supervisor who made your life a living hell. It's like you're standing safely on the other side of the bridge and they've handed you a match and some gas and they're saying "c'mon, punk, go for it!" Tread lightly, friends. You might want to be a little truthful when it comes to negative items, but as with anything else, these folks will take your comments personally and might use them against you if you call on them as a reference.
As Dylan Thomas so eloquently stated in one of the only poems I can ever remember: Do not go gentle into that good night…

Even the best employees are replaceable and forgotten. Yes, even you. Remind yourself of that every single day as you wind down your final two weeks. Good luck!