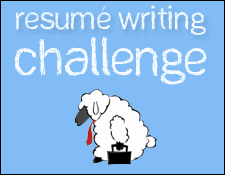 Attention professional and amateur resume writers…
It's been a full year; it's officially time to update my resume.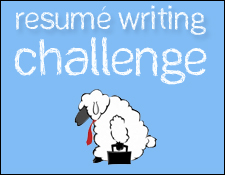 Despite writing this blog and staying ahead of the curve on online career resources, I realize that I've hit a wall. It's time for fresh eyes to come in and give my resume a tweak – or an overhaul.
Over the years, we've received many e-mails asking if hiring someone to re-write your resume is worth the money. Here's the answer: I have no idea, but I'm about to find out.
Welcome to the Jobacle Resume Challenge. The mission, should you accept to choose it, is simple. Take my current resume and rework it as you see fit. Make your changes and the results will be featured on Jobacle.com. A winner will be chosen by our panel of Jobacle writers. We'll explain the process of working with a resume writer to our readers and provide your link and contact information – even if you don't win.
The winner will receive bragging rights, an approved Jobacle icon to place on their Web site, a three-month banner on Jobacle.com announcing your superior resume writing skills and a $100 donation to the charity of your choice.
Interested? Fill out this form to get started. There's no set criteria. Our writers and readers will know an amazing resume when they see it. (But we are suckers for creativity).
Challenge runs until September 15, 2008. Resume will be provided after you indicate you are interested. Good luck!