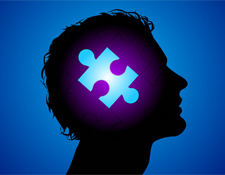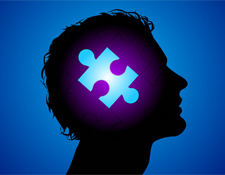 What is CBT?
Cognitive Behavior Therapy (CBT) looks at how we think about a situation and how this affects the way we act. CBT is about working to change our behaviours, or thinking patterns, or both of these for more effective ways to approach situations and behaviors.
CBT in the Workplace
The principles of CBT can be effectively used for many problems that can arise in the workplace. Used effectively it can help improve each working day, helping you become more efficient, less weighed down with worries and the concerns that often consume us at work and can less to a more fulfilling and enjoyable job experience.
Thought Records
One of the strategies of CBT involves using "thought records". These help address particular situations and identify negative or unrealistic thoughts a person may have about these and finding more positive, objective and realistic thoughts. These new thoughts will have an effect on behaviour with a more positive outcome.
Writing a Thought Record
Situation
Thought (rated as a percentage of belief).
Emotions and behaviors (rated as a percentage).
Argument for the thought being valid
Argument against the validity of the thought
Revised thought (with new rated percentage).
Resulting change in emotions and behaviors (rated as a percentage).
A good example of a common work place problem is our boss ignoring us when we arrive at work:
Situation.
'My boss ignores me when he comes into work in the mornings'. This leads to:
Thought
'My boss doesn't like me'.This leads you to:
Emotions and behaviors
Feeling for example, angry, disappointed, performing less well at work, questioning your abilities.
Argument for the thought being valid
"If he liked me he would say hello."
Argument against the validity of the thought. "My boss may not be a positive morning person, he may be shy, he may have his mind elsewhere, his manners do not mean he doesn't like you."
Revised thought
The revised thought could be: "there is a possibility that my boss doesn't like me, but that doesn't mean I am not good at my job", "no one likes everyone and this does not mean I am unlikeable", There are a number of other possible reasons why he doesn't say hello to me when he comes in."
Revised emotions and behaviors
Feeling less anxious, critical or self critical. Thinking "I will take the initiative and say hello to the boss when he arrives". "I will be more considerate to other possible reasons why my boss doesn't say hello". "I will also place less importance of what my boss thinks of me". "His opinion of me does not have to dictate such importance in my ability to do my job well". "I can accept that I do not like everybody, so it is acceptable that not everyone will like me".
Have you used CBT in the workplace? Can you see how it could help you?
Bio: Jen Smith is a Life Coach, Mentor & Writer. She has tried many career paths herself and now helps people achieve their goals and dreams.