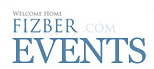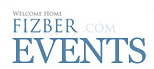 If you've ever felt trapped in your career, there is a good chance that you have considered relocation. The thought of a new city and a fresh start feels like just the thing to jumpstart your stalled professional life.
As someone who has personally looked into uprooting his life in the past, I can tell you firsthand about what a daunting task it is. Not for the weak of heart. One of the most important things you can do to make your life easier is to narrow down where you want to live. I don't need to bore you with the importance of location. When it comes to real estate, location is everything.
When searching for a home in a new area, you'll research the schools, analyze the taxes and crunch those crime rate numbers. But an often overlooked point of research is the "culture" of the neighborhood. By this, I mean local events. From sporting events to street fairs, performing arts to comedy clubs, identifying these events will not only ensure entertainment for the entire family, but they can also reveal hidden traits such as traffic volume and socio-economic hints. It's a snapshot into who is living in a town and who is potentially conducting business there.
A great tool to learn about local events in your current or soon-to-be neighborhood is Fizber's online event tool. The for-sale-by-owner Website has put together an impressive Google map mashup that displays regional events specific to the street address, city or zip code that you enter.
Icons are overlaid on a map, identifying festivals, sports, music events and more. A handy side column allows you to filter out options for fewer results.
Clicking an icon on the map will reveal more details. You may also scroll below the map for a full listing of events divided by category. Clicking on an item on the list will reveal even more details such as start time and venue information if available. The list is particularly handy if your area (like mine in NY) is densely populated with tons of events.
Find out what's happening tonight, a few months down the road, or just get an idea of what's available in neighborhoods you might be considering moving to.
When searching for individual properties on Fizber's Website (over 2 million listed!), just click "Events" on the upper navigation bar to populate events, giving you greater insight into the neighborhood where the house is located.
Being surrounded by events will not only tip you off to the types of organizations affiliated in a given area, but can also point to economic insulation and overall popularity, two areas that are important to consider when you go to sell your home.
A quick search of my zip code just revealed that the Islanders have a hockey game against the Kings tonight, Marilyn Manson is in concert and the local high school is holding a talent contest. This events locator is jam-packed and diverse.
The only downside is now I have one less excuse to just crash on the couch. I'm glad to be sharing this information with you, but might withhold it from my wife. At least tonight.