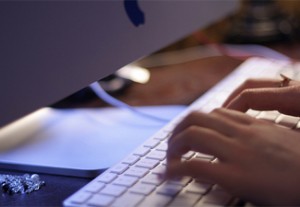 The moment we realize we are tired of working at a regular 9-to-5 job for the clients we don't like at all and making less than enough money and feeling constant boss pressure we start to think about becoming a full-time freelancer. At first, it seems to be the only possible option for those who want more money and independence. But as it is widely known, there's no such thing as a free lunch.
The freedom provided by freelance work usually comes with a price and you must realize that you'll have to sacrifice some things for the sake of working when and where you like. The most tangible disadvantage, probably, is that after taking the freelance road you'll have to forget about medical coverage or paid sick days. From the first day of your freelancer's life you only earn when you work and all the retirement savings thing is only defined by how much you get monthly and how much you are able to put away.
Freedom, however, doesn't guarantee you a flexible schedule. As long as you work with clients, they will be the ones to decide when your working hours start and to set the deadlines. You must realize you'll have to be online the majority of time or at least to be somehow available on the phone.
Not having fixed working hours nor distinct working place will make it harder for you to separate your personal life from work. In fact, clients can call you anytime of day or night and you have to be ready to answer unexpected phone calls even in the most inappropriate moments. Apart from that, there's a chance your family will think that what you do is not a true job. Thus, you'll be faced with constant demands to do the cleaning, cooking and every other type of housework.
Having made your farewells to office cubicles, you'll be likely to work all by yourself at home or surrounded by complete strangers in cafes. Considering the fact that it'll be hard to make new acquaintances while you're working on yet another project, you might experience the lack of interpersonal communication sooner or later. Going on a vacation won't improve the things, for every time it'll be harder for you to find the right time to take a break and, even worse, to tell all your clients that you're having a break right now. At the very least, prepare yourself to check emails  and answer a couple of phone calls everyday.
You must also realize that you're the only boss here and, if so, you're the one to prioritize, manage time and money, market yourself and take care of a decent portfolio. Regardless of when inspiration and interesting projects come, you'll need some money to pay your way or provide for your family, if you already have one. Along with the freedom and possibly higher income, there go more risks and bigger responsibilities to take.
We won't tell you whether it's better to become a full-time freelancer or just go and find something interesting among local jobs in the office. Every person, being pro or being contra freelancing, has some indisputable proofs so it's up to you to decide. Think about your personal characteristics and skills you have. If you feel able to work independently and to manage your own projects, go ahead! But if you prefer to be guided by other people, think even better for every step you take changes your life somehow.