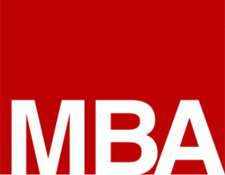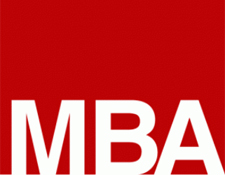 The MBA degree is no stranger to challenges or if you like controversies. Over the years many have wondered if this master's degree is really worth it especially in terms of how much you have to pay to enroll and earn it. Therefore, it comes as no surprise that bodies/organizations such as Graduate Management Admission Council (GMAC) and Quacquarelli Symonds Limited (QS) of TopMBA.com have both been involved in investigating or researching the MBA program to determine its growth among other things over the years.
Some of the areas they have looked into include: increase in salaries and of course the employment growth rate for Leadership MBA degree holders. Now although the research findings of these organizations often present a good case for the MBA program, some people are still wondering if this degree truly pays off. Nevertheless, demand for MBAs is increasing in the emerging markets according to the report from TopMBA.com (QS TopMBA.com Jobs & Salary Trends Report 2012/13), which has led to an increase in global growth for 2012.
MBA job market increase
Specifically the Middle East happens to be the most active region regarding employment growth, with a 21% increase in demand for MBAs experienced in the year 2012. Even as another 23% growth rate is expected for this same region in the year 2013. Other areas where solid growth has been recorded include: Latin America and Asia, with Western Europe trailing behind at a mere 5%.     
Now in the case of North America growth in demand for MBA in 2012 remains at 16%, this isn't bad considering the economic down-turn; however, as far as the 2013 forecast is concerned employers is exercising caution as growth is pegged at 2%. But in spite of this development in the North American region, the United States still remains a large market for anyone seeking MBA employment.
Also, it is expected in 2013 that the technology sector is going to be the first among equals as far as MBA recruitment is concerned worldwide. This is as a result of a 27% growth forecast in demand for MBAs in this sector.    
MBA salary increase
As you may already know one thing that is considered mostly when people speak of "value" regarding MBA is money. Concerning this, the TopMBA.com report for 2012/13 has found out that there has been an increase in salaries offered within the North American region to MBAs in 2012 by international employers compared with that offered by same in 2011. The increase in question was slightly above 2%.
However, the story is different when it comes to the average bonus that is payable in this region as this fell from $23,000 (2011) to $17,700 (2012). And, well some of the top reporting b-schools with respect to base salary, not including sign-on, etc. are: Wharton ($118,000), Harvard ($121,700) and Stanford ($127,000).       
Even though growth has been experienced in demand for MBA qualified professionals as stated earlier; such growth is slower than what occurred in 2011. This is because in this current year of 2012, a 12% growth rate was obtained as compared with 36% that was recorded in the year 2011.
Conclusion     
Finally, the drop in percentage regarding employment may be seen by many as not too bad in a down economy. Nevertheless, others may question the true value of the salary increase that has been reported to be the case for 2012, as many will want to know if this can actually be seen as increase in real terms since the value of dollars has depreciated over the years.