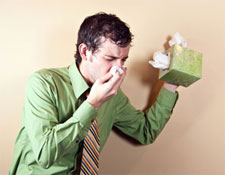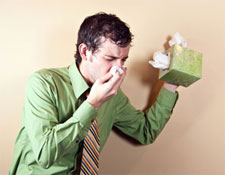 The U.S. government is finally coming around to a simple concept: no employee should have to choose between their health and their income.
Senators around the nation have been voting favorably for legislation that mandates paid sick time off for ill employees.
San Francisco and Washington, DC have already passed the laws and Connecticut appears to be next.  The Constitution State will allow workers to earn up to 40 hours of paid sick time a year to recover from illness, access preventive care or to look after a sick family member.
According to Family Values @ Work, a national consortium of state organizations working for paid sick days and paid family leave policies, studies show that workers are healthier and more productive when they have access to paid sick days. Six in seven employers surveyed in San Francisco say that paid sick days have had no negative effect on profitability and two-thirds of employers support the law.
"Job retention policies that fight unemployment should be a top priority," said Eileen Appelbaum, senior economist at the Center for Economic and Policy Research.  "Paid sick days legislation would help deter unnecessary firings, and help keep hard-working people in their jobs."
Steam is picking up for paid sick days in Philadelphia, Seattle, Denver and Georgia.  Is your hometown next?