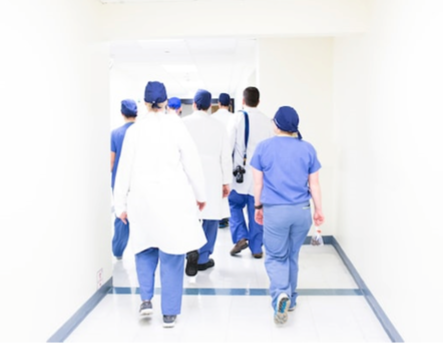 Accelerated nursing programs deliver the foundational skills necessary to work as a registered nurse. Students learn and sharpen the needed principles and competencies in clinical and lab settings to complement the coursework. The approach helps graduates to better understand their professional roles and provide safe patient care and health promotion. Here are some outstanding benefits of accelerated nursing programs to help you decide if it's the right career path.
1. Prepare for a Thriving Career Industry
Nurses play a critical part in the healthcare system and comprise the largest portion of the health industry. Given the current job market outlook, people who enroll in accelerated nursing programs are certain their skills will be essential in the medical industry. The healthcare system desperately needs more RNs, but the shortage is prevalent in most health organizations. Current studies show the healthcare industry needs at least 194,500 nurses per year until 2030.
While a BSN can open new opportunities, an MSN degree allows RNs to diversify their careers in leadership and clinical positions. Masters-prepared nurses can operate within collaborative work environments, but they often assume roles with greater autonomy.
Graduate school nurses may become advanced practice registered nurses specializing in critical care, emergency care, nurse anesthetists, and other important roles across the continuum of medical care. If you're a registered nurse and want to advance your skills and qualifications quickly, enrolling in an RN to MSN nurse practitioner program might be the best choice.
2. Acquire a Versatile Degree with Hand-On Experience
While you'll spend most of your time going through the online coursework, most nursing programs allow students to put theory work into real-life practice. Accelerated nursing programs expose students to the day-to-day activities of healthcare facilities during clinicals. Students practice their nursing skills under the close supervision of professional medical staff.
The opportunity helps you understand the most suitable career path after graduation based on your competencies and passion. Similarly, you get regular experience in high-tech simulation labs and best-in-class healthcare facilities.
3. Improve Your Advancement Potential
A nursing career is unique and versatile in its potential to evolve and grow. Registered nurses pursuing an MSN can specialize in specific areas or choose to work with specific population segments, including seniors, expectant mothers, newborns, and children. A master's degree also prepares you to pursue a doctorate which can increase your career opportunities.
Once you are a registered nurse, you want to fast-track your career and rise through advanced job positions. The accelerated program helps you gain the education and skills in less than two years, which is significantly less than you'd need for a traditional degree program.
Advanced education and qualifications are essential in the nursing career, and most employers seek candidates specializing in certain areas. Enrolling in an accelerated nursing program helps you build a strong portfolio and demonstrate your competence.
Endnote
If you want to improve your nursing career path and get more opportunities, enrolling in an accelerated nursing program can increase the odds of getting hired for senior positions. Besides allowing you to complete the program quickly, the program equips you with the hands-on experience necessary to excel in your career.