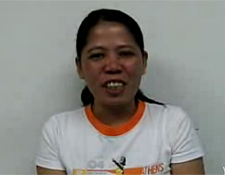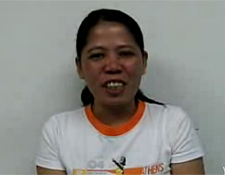 Happy Friday cubemates! Here are some random tidbits before we roll into the weekend in style.
Explosive Jobacle Growth. November is upon us and we're getting ready for a fall – literally. October was such a huge month for us that it's absolutely impossible to maintain this level of growth. We'd love to – but we don't expect it. Thanks to some major buzz (and our ever-growing number of loyal readers) here's how October broke down:
60,000 hits
15,729 unique visitors
181,000 Alexa rank
We more than doubled last month's number of unique visitors and shattered my goal of 10,000. We're on the other side of the spike, but we love the ride!
Online Resumes Continue to Fail. Regibe Baisomo is 32 years old, single, and seeking a full-time, live-in domestic helper job in Hong Kong. She's good in Chinese & Western cooking, baby sitting, washing, car washing and ironing.
I certainly can't justify hiring Regibe (sorry!) for my one-bedroom apartment. And even if I could, the way she looks on camera should be completely irrelevant. Now video of her ironing technique – that would get my interest!
1MaidHK.com is posting these videos all over YouTube. With the production quality of a third-world hostage video, I don't see how these vids can be effective. Watch one here.
New Pre-Interview Trend? If physical appearance is important to you, dear employer, you're on the wrong side of the law. However, let's not play games, we know that's how life operates. New Web site WooMe, takes "Hot or Not" game play to the next level. Introducing you to five new people in five minutes via Web cam allows you to make a snap-shot judgement. Is one of the five someone you'd like to get to know better? Whether you're looking for a new employee or just to fill your Saturday nights, the site, currently in private beta, might be worth your time. It'll also cost you $1 to contact that person.
Wanna Be a Guest Blogger? We get quite a few e-mails each week from readers who are looking to get involved with Jobacle. Well, if you'd like to be a guest blogger – and promote your blog in the process – just let me know. Wordsworth need not apply! We just need someone who can bring value/lessons/unique perspective to the show! Help your fellow co-workers – it's good karma!