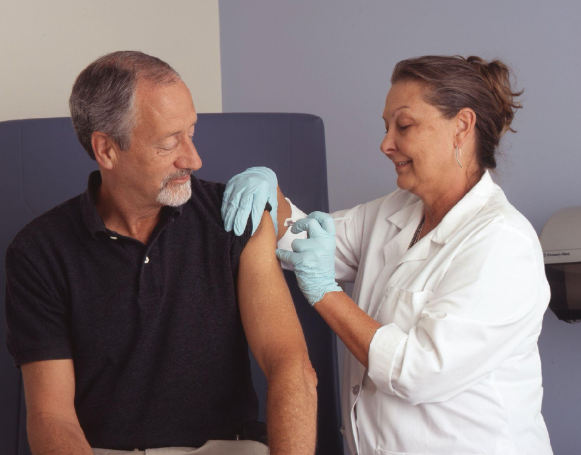 As health care needs expand, the U.S. will require more RNs. The growth in the number of patients as well as the need for more nurses is likely to blame for the shortfall. It is projected that 70,000 registered nurses retire each year due to the fact that about half of the workforce is over the age of 50.   Hospital administrators are looking for ways to close the experience gap that exists between newly graduated nurses and the large number of experienced nurses who will shortly be leaving the profession.
Nurses from other countries working in the United States
More than seven decades ago, healthcare practitioners with education obtained outside of the United States began contributing to the healthcare system in this country. They legitimately enter the country in order to assist alleviate labor shortages and take up jobs in clinical and geographic contexts where it is more difficult to find qualified American-born candidates.
Emergency Nursing Supply Relief Act candidates must pass a visa check. In order to practice nursing in the United States, nurses with education obtained outside of the country are required to pass the National Council Licensure Examination (NCLEX), as well as an English language proficiency test.
What is the Process Like for International Nursing Staffing Agencies?
Hospital administrators and nurse managers who want to construct an expert core team while limiting turnover and other sources of disturbance may find that working with an international nurse staffing agency is a solution. For more information on the selection process to assemble a solid nursing team, visit https://www.passportusa.com/ to learn more about it.
Once the agreement is finalized, it might take somewhere between 2 to 5 months for a nurse to start working at their allocated institution, depending on their specialty. After that, a nurse will be assigned to work at your institution by the staffing agency. The length of the contracts, on average, ranges from two to three years, and the overseas nurse works for the staffing agency throughout that time. After the term of the contract has expired, there is the possibility of converting to a full-time position on the staff of the healthcare institutions.
With an international staffing agency, what questions should you ask yourself?
There is not a single hiring agency that is perfect in every way. When searching for an outside staffing agency, you should focus on finding a respectable company that can serve as a trusted business partner. When selecting an appropriate foreign nursing staffing agency for your firm, the following questions should be taken into consideration:
What other kinds of orientation programs do they have available?
In spite of their clinical expertise and experience, overseas nurses may have difficulty adapting to a new set of conventions and cultural norms in the United States. When looking for a partner to provide nursing staffing services on an international level, it is important to ask about the sorts of training programs that are available to help nurses before they begin their assignments.
Here are two different onboarding programs for your consideration:
Cultural Onboarding
Once they arrive, international nurses working in the United States will need to swiftly adapt to the country's cultural customs. A solid program for cultural onboarding will provide participants with an introduction to the cultural norms and values of the United States. They will be better equipped to handle the many stages of culture shock (https://en.wikipedia.org/wiki/Culture_shock) that they are likely to encounter as a result of this. A thorough program for cultural transitions will involve both aid in the process of securing accommodation as well as driving lessons taught by a licensed driving instructor.
Clinical Onboarding
In this transitional period, an innovative approach to connect foreign and U.S. clinical practice is important. It will be beneficial for overseas nurses to have a better understanding of any clinical disparities between themselves and their American counterparts. Coursework and live lectures are all parts of a well-rounded education. It's important to get hands-on experience with the new American practices that you've been learning.
Because some medical professionals who were trained in other countries have never worked with a patient who is addicted to opioids, a training program that also incorporates specialized knowledge will be beneficial to their overall performance in the United States.
Is it possible for you to visit their clinical classrooms?
When selecting the correct partner to assist your workforce requirements, maintaining complete transparency is very necessary. When choosing a company, be sure to inquire about the location of their office and whether or not you are able to take a tour of their facilities.
Are they able to provide you with an in-depth and personalized tour of the facility where they do their simulation training? What is the layout of their training facility? With the help of a tour of a hospital's facilities and medical equipment, an overseas nurse's transfer into your institution may be better understood. If an organization does not provide onsite clinical teaching, you should avoid working with them at all costs.