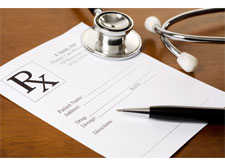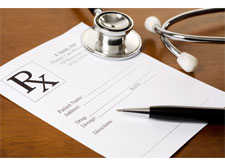 Like a lot of us, I too tend to sometimes concentrate on what appears to be an endless array of human failings. Behavior and conduct (not by me of course) that's so disgusting, so enraging, that, paradoxically, I almost feel drawn to. Like picking at a scab, or making a toothache hurt more…I really need (or want) confirmation of the crappy way I view my colleagues and, really, the world. And, where's the best Petri dish to peek at this pathology? You guessed it, at work.
So, the corporate environment becomes almost a biosphere, a colony of cubes, housing our co-workers. Busy and active, they cease being people, and instead are nothing more than a bunch of bacteria. Germs mindlessly swimming through the company agar, looking for that next promotion, raise, or whatever. Worse yet, some even seek to infect your environment with an unhealthy dose of their hypocrisy, deceit or sheer stupidity.
Not to belabor this rather loose medical model, but hey – there has to be a cure for this depressing disease – right? Happily, there is, and you won't even have to see the doctor or gulp some pills loaded with side-effect potential, to get some relief!
The prescription is real simple; mind your own damned business.
Think about how much time, how much psychic energy we waste, by our obsessive need to critique, to judge, to find wanting, our co-workers and colleagues. We all too often seem to thrive on negativity, and revel in describing the shortcomings and weaknesses of others. What makes this fairly common attitude all the worse, is that it mostly isn't even done with a particular goal or objective in mind. That, at least, and irrespective of the moral issues involved, would be understandable. Like, I'm gonna sandbag Suzy Q. so that I get her job. Nope, it's simply indulging, or wallowing, in the petty need to feel better by making others look worse. Even if it's only in our mind's eye.
This isn't at all about some pollyanna-ish vision of a better world. But it is about us; each of us. And how we need to stop squandering our human potential on jealousy and mean-spiritedness. Just imagine all of the energy, both psychic and physical, we can enjoy once we're free from these afflictions. I guess that you can call this, for the sociological-minded among us, becoming more inner-directed, more internalized. Simply put, it's about living YOUR life.
This is a post from Victor Kipling, resident Jobacle columnist.