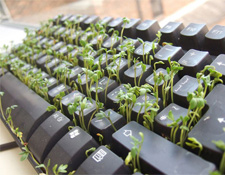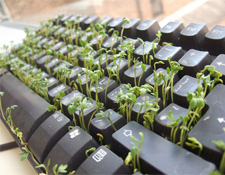 A good office prank lightens the office mood and unites coworkers. From hiding a coworker's chair to decorating a manager's office, pranks often elicit a hearty chuckle from instigators and their targets. However, how much is too much when playing jokes on coworkers? Have you or your coworkers pushed the unspoken limit and suffered repercussions?
An office joke taken too far can offend coworkers and may lead to management intervention. While occasional jokes can keep everyone in the office in good spirits, the following are signals of when office pranking may have gone too far.
Keep it Lighthearted
Office pranks should never be mean spirited. If you feel the urge to mess with a coworker's space or a manager's desk, keep the joke lighthearted. Even a joke meant to be innocent played against a coworker you've had previous rifts with can come across as confrontational and passive aggressive. As such, only play pranks on coworkers you've known for a long time and never play them on coworkers who you think may take offense.
Monitor for Annoyance
When you sense that the target of workplace pranks is going from humored to annoyed, the pranks should be stopped. A target of office pranks who is tiring of the jokes can quickly become annoyed and may seek intervention from management to end the antics.
If you're the instigator in such a situation, respect the wishes of your coworker and take a break from playing the jokester role. When you witness coworkers playing pranks on an annoyed employee, find a way to intervene and explain that the jokes have gone too far.
Don't use Anonymity
If you have any concerns about being discovered as the instigator of an office prank, then the joke shouldn't be played. Anonymity has no place in office pranks, causing suspicions to quickly surround an otherwise innocent joke. If you intend to play a prank, you must also be willing to fess up to being the instigator. In doing so, you'll keep the situation lighthearted and will give the coworker a chance to repay your original deed.
End it
Office prank wars can be difficult to end. What began as a prank against a coworker can soon become a back and forth battle with no endpoint between you and the original target. Although it can be tough to resist repaying a prank that was played against you, this is often what must be done. Pranks that continue too long can become tiresome and can annoy others around you who aren't involved with the fun.
Office pranks are plotted in many offices against management and coworkers. If conducted successfully, an office prank can become legendary within a company's history. If taken too far, a prank can quickly go from good natured to offensive. By keeping your workplace jokes lighthearted and sporadic, you'll prevent coworkers from taking themselves and their jobs too seriously.
Are pranks commonly plotted in your office? Have you witnessed a prank that's gone too far?
Author Bio: Shayla Ebsen is a full-time freelance writer and graphic designer with more than seven years combined experience from her time in the corporate world and through her freelance work. Shayla's education includes a Bachelor of Arts degree in News/Editorial Journalism from South Dakota State University and a Master of Arts degree in Communication Studies with an emphasis in Organizational Communication from the University of South Dakota. Learn more about Shayla and her services at shaylaebsen.com.