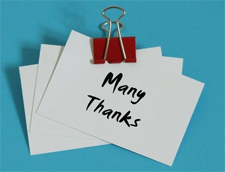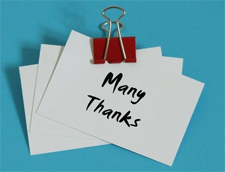 No matter how long the list of careers, there is nothing worse than having a co-worker who has an annoying habit. This can happen in any industry. While some people are very in-tune with how their behavior and actions affect others, there are many people who just don't seem to "get it." They talk so loud that everyone in the office can hear their conversations, they wear perfume that smells strong and pollutes the air, and they invade their co-workers' personal space.
The Most Important Etiquette Rules to Follow at Work
Volume Control: If you are in a cubicle or in an open area, keep your voice down. This includes phone conversations as well as in-person conversations. Not only might you be revealing confidential information to co-workers without realizing it, your loud voice is probably disrupting the productivity of others working in your area.
Your Personal Life: You might have some friends in your office who like to hear about your personal life, but the majority of your co-workers do not want to hear about your dog or the date you had last night. Therefore, keep your personal information quiet and to yourself. Additionally, there is an ongoing debate on whether or not it's appropriate to date your co-workers. If you have a crush on your co-worker, it's extremely important to set up healthy and professional boundaries.
Cell Phones: Many employees have cell phones that they use for both personal and business purposes. The etiquette problem arises when you receive numerous personal calls on your cell phone while at work. The worst offenders have cell phones that ring with personal calls during meetings. Most offices have specific rules regarding the use of cell phones while at work, so make sure to following the appropriate guidelines.
Gossip: It is hard to overhear "juicy" information about your business or a co-worker and keep it to yourself. Gossip is never a good idea, but it is especially dangerous in the workplace. Gossip never stays with the person who has sworn the information to secrecy. In fact, "secret" information is usually spread within a few minutes of it being heard. Gossip has the potential to cause problems for you, your co-workers, your boss, and your company. Additionally, if you are in the middle of a job search, being known as someone who likes to gossip can hurt your chances of a great reference or referral.
Smells: When we refer to smells, we are encompassing those that are both good and bad.  "Bad" smells are usually related to body odors, which can be offensive and can cause extreme discomfort to those who are forced to sit near it. Therefore, as a courtesy to your co-workers, make sure to shower daily, brush your teeth, and wear deodorant. "Good" smells are usually related to perfume or cologne. Many people are bothered by the smell of perfume or cologne, and having to breathe in these odors can actually cause another person to have an allergic reaction. Most offices restrict the use of perfume and cologne because the odors they generate can be harmful to the overall health of employees.
Heating Your Lunch: Did you bring fish for lunch that you're going to heat in the company microwave? It might sound yummy to you, but most people will agree that heating or cooking fish in an office is just plain wrong. When heating your lunch at work, make sure the food will not produce an overly strong scent that will linger for several hours.
In Conclusion: Don't take your co-workers for granted.  The goal of a company or a business is to be productive, and to both grow and succeed. When co-workers lack etiquette and a certain level of respect for one another, the result usually leads to a dysfunctional organization. Improving office etiquette and adhering to some common and easy rules can only lead to a happier and more pleasant working environment!