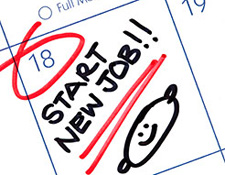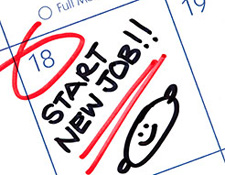 Being offered a new job is exciting. This job offer is an opportunity for a fresh start while advancing your career. However, during the first few months with a new employer, many rookies unknowingly make several mistakes in an eagerness to impress their employers. These mistakes are difficult to overcome and often isolate new employees from their coworkers and managers. Here are 5 common mistakes to avoid when starting a new job.
Asking Unnecessary Questions
Asking questions is a natural part of starting a new job. However, a fine line exists between asking necessary questions and expecting a manager to hold your hand through every aspect of work projects. To avoid coming across as needy and unable to work alone, only ask questions you're unable to locate in project manuals and elsewhere in the company's records. This will prove to management that you're a self-starter and will avoid a manager's annoyance at continually being bothered by unnecessary questions.
Being a Know-it-all
Workplace veterans don't appreciate newcomers who instantly and continually chime in with project changes or who attempt to take the lead on upcoming projects. It's perfectly acceptable to pitch your outstanding project ideas with the work team but do so in a manner that prevents you from looking like a know-it-all. In time, you'll achieve a high ranking spot in the team but you must earn it.
Oversharing Personal Information
An important part of starting a new job is becoming acquainted with coworkers. However, when trying to become one of the crew, avoid oversharing personal information. Rookies who talk about their backgrounds endlessly or who share personal details to coworkers they've just met come across as trying too hard. It's acceptable to share a little background information on your first few days but you should also give coworkers the chance to speak.
Being an Introvert
To avoid coming across as overly eager, some rookies stay planted at their desks, avoiding conversations with coworkers whenever possible. While meeting new people can be awkward, you must make an effort if you hope to be accepted into the company's employee culture.
Not Following Proper Communication Standards
To avoid stepping on management's toes, learn the company's accepted communication standards. This includes knowing which manager to contact with specific requests and whether you're allowed to directly pass information to managers in other departments. While it may seem odd to go through multiple channels to pass along one message, breaking the departmental communication rules at a new job is a surefire way to be reprimanded.
While you may be eager to settle into a new job and prove your abilities to management, it's important to let this process take a natural course. By coming across as a know-it-all or by trying to become old pals with coworkers too soon, you'll only damage your future with the company. Avoid these common mistakes made by rookies and you'll set the scene for a great career.