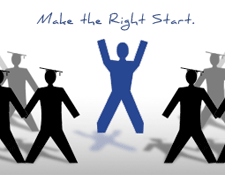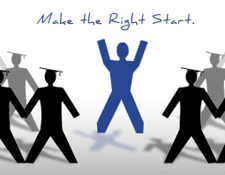 Graduation season is here, and that means all of you wide-eyed, fresh-faced students will be spilling into the full-time workforce.
I admire your eagerness. Your zeal. Your ambition. Truth be told, I'd much rather work alongside you than the curmudgeon lifers.
The influx of youth into the working world is a beautiful thing. It keeps ideas fresh, the corporate environment evolving, and every generation, if willing to play nice, gets to learn from each other.
So if you're new to the workplace, or simply starting work at a new organization, let me lend a hand. Follow these tips to ensure you make a good first impression:
Take it slow. It's easy for young workers to start a job with "guns blazing." After all, the company will be grateful for your ideas, right? Slow down, killer! When starting a new job, it's imperative to learn the culture and get to know the lay of the land before suggesting ideas or changes. Take several weeks to learn who the influencers are and how the place works before asserting yourself. An important part of building your career and advancing within an establishment comes down to relationships. You never get a second crack at a first impression, so it's wise not to sprint out of the gate. Respect the organization's hierarchy and show people what you are capable of in a natural way.
Avoid self-talk. It's important to establish yourself early in a new position so people know who you are, what you're about, and how you should be treated. However, it's key not to build yourself up too quickly. One common complaint I hear about recent graduates is that they believe they have done it and seen it all, in part since they don't know a world without rapid communication. Even if you were to help find the cure for cancer, people from other generations will be suspect. Work in references to your education, experience, and knowledge carefully, being certain to not talk about yourself too much.
Read the rest of my post at U.S. News & World Report.