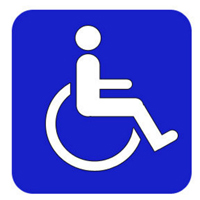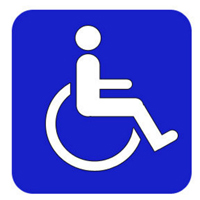 October is National Disability Employment Awareness Month and although this year celebrates the 20th anniversary of the Americans with Disabilities Act, the level of unemployment for those with physical disabilities is more than twice as high as that of non-disabled Americans."
Nick Gutwein, President of The Braun Corporation, the world's largest manufacturer of wheelchair accessible vans, ramps, and wheelchair lifts offered that astounding statistic. I asked him to address some of the myths about hiring people with special needs that prevail in employers minds.
Gutwein shares some statistics, addresses those myths and offers tips for job seekers with disabilities::
Statistics show that employers assume it would be challenging to hire people with special needs. But many are simply myths:
* Myth #1: The changes and costs associated with accommodating a person with a physical disability outweigh the benefits.
Studies by the President's Committee's Job Accommodation Network have found that most workers with disabilities require no special accommodations. Among those who do, 15 percent cost the employer nothing and a little over half of the workplace modifications cost $500 or less.
* Myth #2: Hiring people with disabilities will increase worker-compensation rates or the use of sick time.
Absentee rates are virtually equal between employees with and without disabilities, according to a study by DuPont, and insurance providers do not factor disabilities among workers into formulas for worker's compensation
* Myth #3: People with disabilities won't be able to handle the job when faced with challenges or tough decisions.
People with disabilities have had to deal with significant challenges. In turn, they've developed more acute problem-solving skills and creativity in finding ways to perform tasks others take for granted.
For job seekers with disabilities, the interview process is your time to dispel these myths and show employers why they should hire you. Some tips:
* Assess your strengths. Make a list of your best skills and incorporate them into your cover letter and resume. Some strengths may include: problem solving skills, creative thinking and a strong motivation for success.
* Prepare for the Interview. Research the company and the position. Make sure you have several copies of your resume available for the interview, and write down any questions that you may have for the interviewer. For your own reference, make sure you are aware of any laws for those with physical disabilities in the workforce.
* Be yourself. Share your strengths while being honest about your limitations. The interview is your opportunity to dispel the myths about employing someone with a disability. After the interview, follow up with a thank you note to emphasize your strengths and why you would be a great fit for the position.
"We have made great strides in providing accessibility to people with physical disabilities" says Ralph Braun, CEO and co-founder of The Braun Corporation. "But it's been a slow journey… too slow. The country needs to find ways to accelerate the process so that 20 years from now, the world is significantly more accessible than the one we live in today."
This is a post by Jobacle team member Nancy LaFever.