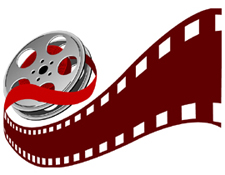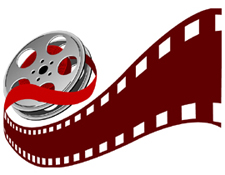 I recently saw "Bridesmaids" for the second time (yeah, it's that good). The main character has a job in a jewelry store. Being unlucky at love, she goes on a rant about love never lasting while helping a cute couple select an engagement ring. I won't spoil the rest for you, but it occurred to me that the scene was a fairly typical Hollywood version of life at work. Unrealistic workplace portrayals, often bordering on fantasy, are usually what we see represented in movies.
The following have become standard movie clichés about the office:

* The boss's daughter is always a hottie – Not only is the daughter hot, she dresses slutty and doesn't work because she drops by the office any time to see Daddy. It's required that the new hire instantly fall in lust with her, resulting in career mayhem.
* The boss is always rich – Because he likes you, he takes you to his prestigious country club where you play doubles with Federer and Nadal, who are also members.
* Completing one big project gets you instantly promoted – If you successfully do that one big project, not only will you save the corporation, you'll be promoted to CEO. You also get perks like a company Lamborghini Gallardo and penthouse apartment.
* You don't need any skills or experience to do a job – This is especially true in a medical emergency when you have to do neurosurgery on the fly even though you're a carpenter. You then become head of that department in the hospital.
* You quit your job, telling off your horrible boss – Your boss is then immediately fired, publicly shamed, you immerge victorious and justice prevails.
* You can arrive at and leave your job at any time of day for any reason – No need to invent a fake doctor's appointment. If you want to breeze in at 10 a.m. or just pop into Barney's for a scarf in the afternoon, it's cool.
* Everyone takes a week's worth of work home at night – Couples in 1,000 thread-count sheets and sexy jammies have laptops propped up in bed with them, working furiously throughout the night. Conan is never on while they work.

* You are rewarded handsomely for your hard work – Just keep busting your hump because you'll get that 200% raise in the end. You've earned it!
Awwww, the movies! Which work movie clichés drive you nuts?
This post was written by Jobacle contributor Nancy LaFever.
Related: Worst Fictional Bosses