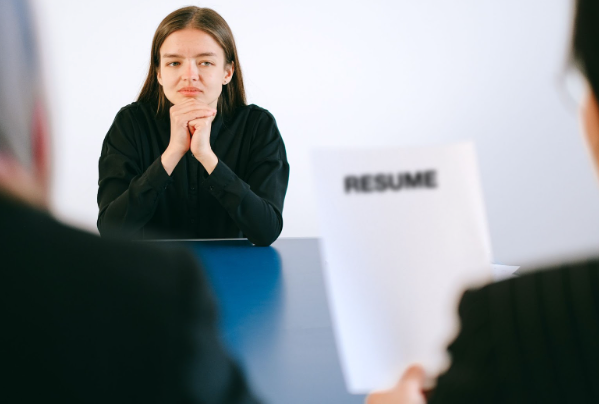 In an increasingly competitive job market, standing out from the crowd has never been more important. A polished resume and a well-written cover letter can only get you so far; what you truly need is a personal brand. Personal branding isn't just a buzzword; it's the packaging of your skills, experience, and personality into a cohesive and compelling story that positions you as an ideal candidate for the job you're seeking. In essence, your personal brand is your unique selling proposition in the marketplace of job opportunities.
The good news is that mastering the art of personal branding isn't as elusive as it sounds. This guide aims to offer job seekers a roadmap to establish and manage a strong personal brand that can make all the difference in securing that coveted job offer. 
1. Craft A Professional Resume And Online Presence
Your resume is the cornerstone of your professional identity. To make sure it stands out, consider using an executive resume template for Word. The template will ensure that your resume not only looks professional but is also easy to read and effectively communicates your qualifications. Tailor your resume to highlight your skills, achievements, and qualifications that align with the job you're seeking.
Beyond your resume, ensure that your online presence is consistent with your professional persona. Platforms like LinkedIn should mirror what's on your resume, but also offer a deeper look into your expertise, skills, and professional accomplishments. Use this space to also share articles, join relevant groups, and network with people in your industry.
2. Understand Your Unique Value Proposition
The heart of a strong personal brand is a clear understanding of what you offer that no one else can. This is your Unique Value Proposition (UVP).
Whether it's your problem-solving abilities, technical skills, or soft skills like team leadership or communication, identify what sets you apart. Then, articulate it clearly across all platforms—from your resume to social media.
3. Leverage Social Media
In today's digital age, your online persona is an extension of your real-world persona. While platforms like LinkedIn are obvious choices for networking, don't underestimate the power of Twitter, Instagram, and even Facebook for building a strong personal brand.
Share industry articles, highlight achievements, participate in conversations, and demonstrate thought leadership. This will not only make your personal brand stronger but also expose you to opportunities that might not be listed on traditional job boards.
4. Network Authentically
Networking isn't just about collecting business cards or LinkedIn connections. Authentic networking involves forming meaningful relationships that offer mutual benefits.
Share your goals and seek advice, but also offer your own expertise and support when possible. A strong network can not only lead you to hidden job opportunities but also add value to your personal brand through endorsements and recommendations.
5. Always Be Consistent
Consistency is key when it comes to personal branding.
Ensure that your message and UVP are the same across all platforms and interactions. Whether you're networking at an event, posting on social media, or interviewing for a job, your personal brand should be evident. Employers value consistency because it shows reliability and authenticity—qualities that are important in any employee.
In Conclusion
Personal branding is more than just a trendy term; it's a necessary tool in your job-seeking arsenal. Your resume is just the starting point.
To build a strong personal brand, you need to identify your Unique Value Proposition, leverage social media effectively, engage in authentic networking, and remain consistent in your message and appearance. By doing so, you're not just another applicant; you're a compelling candidate with a unique set of skills and experiences that make you the perfect fit for the job.