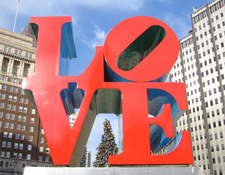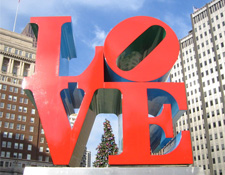 With today's stressful times and a tough economy, many single women are in search of a soul-mate and a support system to help cushion the blows.
Like the military, they too are "looking for a few good men."
Sometimes this strategic search is conducted on line via the popular dating websites, while others are pursued in church pews, and after-five singles' mingles. And even for the reluctant, sometimes the potential hook-up happens at work.
And when you think about it, theoretically it makes sense.
Oftentimes relationships are built upon common interests or experiences. Is it more than an office crush?
With this being the case, who else would understand your work woes or departmental dynamics like a co-worker?
In fact, this occurrence is so common that many TV shows address it in their weekly story lines. Look at Pam and Jim at Dunder Mifflin. And what about the doctors of E.R.?
…And so the story begins. But whether or not these "story-book" romances will have a happily after ending depends on a few variables. Here are some things today's workers should consider.

CONS
* Sometimes couples can experience conflict and awkwardness if there is jealousy due to attention shown by someone else in the office—whether it's a vendor, client or co-worker.
* If the two parties work in close proximity, there can even be sexual tension.
* Couples that are "open" about their relationship can make others uncomfortable, depending upon how they interact.
* If the two parties work in the same area, they may be placed in situations where they have to compete, or one person has to take orders from the other.
* Gossip is always a concern and a possible distraction.
* Breaking up with someone you have to see each day at work can be brutal.

PROS
* You can save on the high price of gas today because you can both ride in in the same car.
* You can discuss work-related issues and get good feedback from someone who's "in the know."
* You don't have to worry if a guy is lying about his job, and what he does, because you see him there.
* If your mate is fine, smart, or really well-liked, it can increase your "cool point" with your peers.
Listen to Working Podcast #79 for advice from relationship expert Dr. Jackie Black.
The bottom line is that it's a personal decision that depends on the individuals involved, the company's policy, and whether or not the perceived risks are worth it. To quote a popular saying, "love is where you find it."
Just make sure you exercise due diligence in the process.
This is a guest post by Jennifer Brown Banks, a veteran freelance writer and pro blogger. She holds a B.A. in Business Management. Visit her site @ http://penandprosper.blogspot.com/