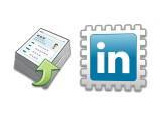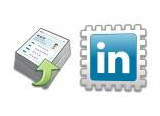 For between $20 – $50 a month, LinkedIn wants to help you stand out from the crowd with a Job Seeker Premium Account. (If we're not connected on LinkedIn, we should be.)
Benefits include:
* Move to the top of the hiring manager's list as Featured Applicant
* Communicate with hiring managers, even those outside their network
* See full profiles of hiring decision makers
* Keep track of contacts from your job search
* Access "Job Seeking on LinkedIn" Webinars
Here's the scoop from the the Director of Product Management at LinkedIn, Parker Barrile.
In this economic environment it's tough to find a job. But LinkedIn can help. Today we're excited to announce a major upgrade for job seekers on LinkedIn: the Job Seeker Premium Account.
We spoke with hundreds of job seekers to understand their needs and designed a package of features to help them stand out from the crowd, reach out to hiring decision makers, and manage their job search more effectively. The new Job Seeker Premium Account enables job seekers to:
We're also launching a new Job Seeker Webinar, hosted by career expert Lindsey Pollak, that provides guidance on how to use LinkedIn to find a job and take control of your career. The webinar includes a series of specific, tactical tips for how job seekers can make the most of LinkedIn's free and premium features. The 60-minute session is held monthly and is free for all LinkedIn members.