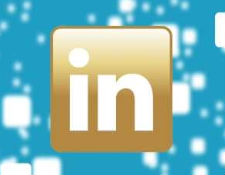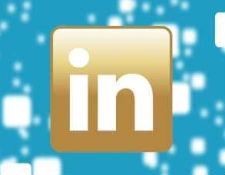 Social networks tow that narrow line between transparency and stalkerism.  As the business-minded adult player on the field, LinkedIn offers a feature that allows you see who has viewed your profile. Free accounts show you the five most recent viewers and Premium accounts show you everyone who has checked in your profile over the past 90 days.
After a 30-day free trial of the LinkedIn Premium package, I'm now convinced I need the feature.  A mere four weeks ago I couldn't understand why anyone would pay $29.95 a month for a few enhanced features.  But after a test drive, I see great value in receiving three InMails (allowing you to contact anyone within the system) and becoming a member of the Open Link Network, where any user can send you a message.  
The most valuable feature for job seekers and freelancers, however, is the aforementioned "Who's Viewed Your Profile" function.  An expanded list of titles, regions, and companies, makes it ease to deduce who has checked you out.  LinkedIn does not give you the person's name, but simply match the job title and company, and pretty much everyone can be Magnum P.I.  And since we're talking about a business networking site, we're not worried about your ex-girlfriend checking out your profile.  In this case, the viewers of your profile could be your ticket to a new and exciting job.
But what happens when a viewer of your profile is a person you sent a resume to but never heard back from? It's a tricky situation.  Try these tips when LinkedIn job hunting.

1. Be human being about it.  Acknowledge that LinkedIn offers the service and you see that they have viewed your profile.  It might sound obvious, but for folks who are not in-tune with all of LinkedIn's features, it a good idea to remind the person that you are merely taking advantage of a feature that's available to everyone.  This rules out any fear that you might be hiding in their bushes later tonight.

2. Write the person who viewed your LinkedIn profile the very next day.  Pinging them immediately after they view your profile can look like you're trolling your own profile; it reeks of desperation.  But if you wait too long, they might have already filled the position.  Let a day pass before you reach out…and hopefully, you'll get a call or an email before you even have to.
3. Remind the LinkedIn profile viewer who you are.  Hiring agents and human resource professionals are dealing with tons of resumes.  Establish the position you applied for, when you sent your resume, and ask if they need any clarification on anything they saw on your profile.  Reiterate your interest in the job and let them know the best way to contact you.  Communicating through LinkedIn's mail system is OK, but I also recommend including the best contact number as well.
4. Find an excuse to write the person.  If you see that someone you wish to connect with has viewed your LinkedIn profile, share some news with them to break the ice.  Mention something new that has happened in your professional life that is not yet on your profile.  That gives you a reason to remind the person you're alive and makes them feel important since they getting the news first.
It's one thing to see who has viewed your LinkedIn profile, but it's another to take action.  After surveying dozens of job seekers, I was amazed at how few people follow-up using the feature.  It might seem awkward, but if you are LinkedIn job hunting, these tips can help you land the job.
Connect with me on LinkedIn.  And yes, I'll know that you viewed my profile.  😉