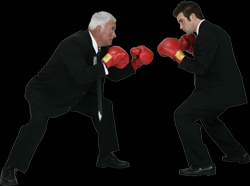 "All managers are leaders, but all leaders are not managers."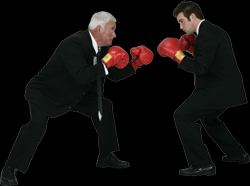 Leaders and managers are not the same thing, although there are lots of overlaps and it is possible to be both a leader and a manager. It can definitely help a manager to develop leadership qualities as well as management qualities, though there is often less relevance the other way around. For example, Martin Luther King was a leader, standing for something bigger than himself which was more of a calling than a job, so we wouldn't say he 'managed' the civil rights movement . At the same time, the qualities we see in leaders such as Martin Luther King, are definitely transferrable to management positions. In summary:
can be self-appointed (leaders don't need a managerial role to act)
are inspired to make a positive change
are leaders because of their personal qualities
overall concern is the groups goals and
think big
are forward thinking
inspire and motivate others
has a vision and helps others to become part of that vision
welcomes change
take risks
have followers on a voluntary basis
don't usually have a clear accountability
Managers:
are managers because they have been appointed
have rights as part of their role
as part of the role, should provide leadership to their employees
overall concern is the company's goals
need to ensure "the job" gets done
need to make sure other people do their jobs and follow procedures
are responsible and know the buck stops with them
have people follow them as virtue of being a manager and the associated job descriptions
have a clear accountability for themselves and their employees
As we can see, there are a lot of areas where leadership and management overlap and it is of course of benefit to mix both styles, if possible.  Every manager is a leader by definition of their job, but this doesn't mean they will have leadership skills when they start their role, and they may need to develop such skills. To really become a leader as well as a manager, it is about developing a mind-set and qualities above and beyond the actual role.
Managing is definitely a skill, but it is often about the nuts and bolts of getting the job done in line with the organizations goals. Managing and organizing a group of people is definitely a skill. In my experience, a good manager is also a good leader.  It is about the softer skills too. They are able to motivate and inspire their staff beyond what any of them "has" to do as part of their role. They walk their talk and help move their staff forwards so that everyone feels purposeful and happy with the bigger picture as well as the day to day.
Bio: Jen Smith is a Life Coach, Mentor & Writer. She has tried many career paths herself and now helps people achieve their goals and dreams.