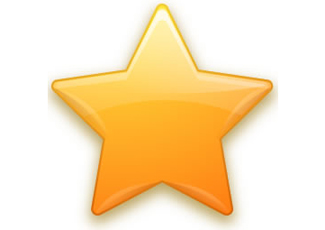 When the time comes to choose a holiday gift for coworkers, why not go with a trusted product that people love? This way you know that your colleague is going to actually use the gift that you get them, instead of just shoving it in the last drawer of their desk. We had a look at the top rated office gifts on Amazon for coworkers and selected for you the ones that seem more useful and, of course, fit the budget.
Laminating Pouches
You know how dangerous a crowded desk can be for important documents. Coffees, water, those piles of useless paper are sure ways to destroy or accidentally throw away that one important document that you use every day. That is why Scotch thermal laminating pouches are a best seller. They will protect any document from water, fading, tearing and all sorts of other disasters. If you are feeling generous, you can also get your colleague the Scotch laminator, which now costs less than $22.
Coffee Storage
We all love our morning cup of coffee and most of us enjoy more than one cup per day. So if you are looking for a gift for coworkers who are coffee addicts, the Epica Single Serve Pod Storage Drawer is just what you need. It can be used as a base for the coffee machine and it holds 36 single coffee pods. It helps keep the office coffee corner neatly organized or your coworker might just choose to keep it on their own desk, to protect their precious coffee pads!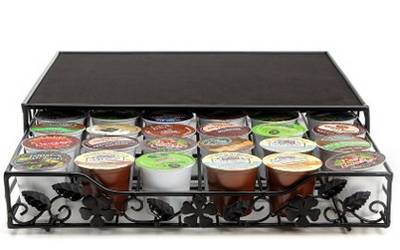 Letter Opener
You know that coworker who ends up with a dozen of paper cuts by the end of the day? It is usually the secretary of your office or the human resources staff, dealing with all those CV and job applications that arrive by mail. Make their live easier with the Presto Letter Opener. It comes in packs of five, so they won't have to fight about it!
Book Stand
You might wonder who needs a book stand in the era of computers. You do! And your coworkers do as well. Can you find those huge company specification books online? Have you tried doing serious research just by using Google and Wikipedia? Books are as useful as ever. And they do take up quite some space. That's why your coworker will be excited when you give them a Jasmine Book Stand as a holiday gift. It's useful, it looks cool and you can adjust the angle as well.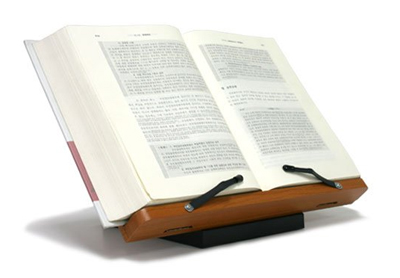 Screen Swivel
Technically, LapWorks 15″ Heavy Duty Swivel can be used with other products as well, not just computer and TV screens. But it is great at the office, especially if you work a lot in teams and you are tired of moving around to show everyone what's on your screen. You can always use it as a rotating cheese platter for the office Christmas party as well (we didn't say you should, but you can!).
Colorful Pens
We all have this coworker who color-coordinates their post it with their highlighters and uses different color of pen for different types of work. For that joyful butterfly of the office this Stabilo Point 88 Pen Sets rollerset that includes 25 different colors is just the perfect choice. The set comes with a case, so they can keep everything organized and they will enjoy hours of notes and doodling fun, as those pens last forever.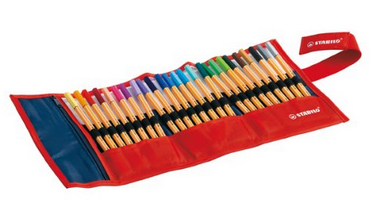 Keep checking the Amazon top rated lists for more great ideas for your coworkers and don't forget to have a look at the new product arrivals as well for more original ideas.