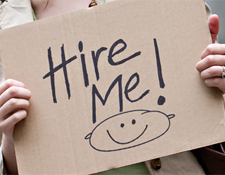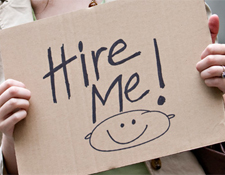 As more and more people are losing their jobs or taking redundancy, competition in today's job market is becoming ever more cutthroat. Millions of young people, many of them graduates, are moving back in with their parents, unable to find work. This raises the question as to whether there is any way to increase your chances in these competitive times.
Firstly, any budding job candidate is going to need a diverse and interesting CV, which demonstrates their capabilities and knowledge. If your CV is looking a little sparse there are some great ways you can spruce it up before sending out copies to potential employers.
Think about doing some volunteering. Not only does volunteering show that you are a considerate person but also shows your willingness to give up your free time to work for something you believe in. On top of this, volunteering will give you experience that will be applicable in the work place, such as learning how to deal with people or organise events.
A second option is undertaking an internship. While these generally won't be as well-paid as a full-time job, and in many cases may in fact be unpaid, an internship will provide you with invaluable work experience. There is nothing more attractive to an employer than someone who already knows how to do the job. Do yourself a favour and get as much experience as possible. As well as the experience, an internship will give you a chance to meet people within an organisation. It is estimated that the informal job market (jobs gained though contacts) is several times larger than the formal market (jobs sites and newspaper listings); therefore knowing someone is one of the best ways to get a job. Having completed internships at JP Morgan, for example, will put you in a great position to get a job with the company. This is because they will already know you are a trustworthy and committed worker.
A second way to give your-self an edge in the jobs market is to get networking. The old adage, 'it's who you know, not what you know' may well not hold up to scrutiny in all cases, but there is certainly no harm in putting yourself out there. Don't be proud, mention to everyone you know that you are job hunting; you never know who might know of a suitable opportunity.
If you have a particular skill set to offer people, don't be afraid of doing it for free at first. This particularly applies to people working in the creative industries, such as web design or writing copy. If you're struggling to find jobs, give away your skills for free. Once people recognise your talent they are likely to want to use your skills again or recommend them to someone they know. This will help you build up a network of people and businesses that are aware of you, and even if it doesn't lead directly to paid work, you may well be offered a job somewhere down the line.
Make sure a bright career awaits you and use these suggestions to gain the edge over the competition in today's challenging jobs market.