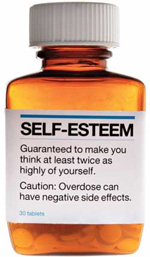 Find Ways to Bolster That Self-Esteem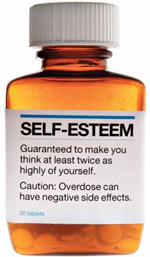 I can think of very few situations that can be as confidence-deflating as trying to find a job. It is particularly difficult to maintain a positive attitude in today's especially tough, bleak employment market. Multiply by the number of months you've been looking for work or trying to move out of a bad job and your ego is taking a huge hit.
Sales jobs aren't my thing, but I have worked in that area and it is challenging work. You are selling a product – YOU, when applying and interviewing. And like a shark smelling blood, a skilled HR person can spot a candidate's low self-confidence in the first few minutes of an interview. It's almost impossible to stand out as a top contender when you obviously aren't able to sell yourself.
So how do you combat this eroding self-esteem and confidence? Here are a few things to try…
* Too often we define ourselves only by what we do for a living. But you have many personas. Maybe you are a terrific mother, trustworthy friend or the "dependable one" in your family. Spend time with people who reinforce those roles. Their positive feedback will remind you of your value.
* Maybe you regularly do volunteer work or have strong community involvement. You might take on a bigger role in those arenas. Your interaction with people there should reinforce the diversity of your skills and experience.
* Do you have a hobby at which you excel? Your dart league high scores and bowling skill are achievements. You might not go on the pro circuit, but feel good about being a talented amateur.
* Look from a different perspective. It's very possible the jobs you've applied for were simply not a good fit. Don't automatically assume it's only about the company's rejection of you. It may be that not being selected portends better opportunities to come.
* Notice how excited your dog gets when you walk through your front door. You're the MAN (or WOMAN)!
This is a post by Nancy LaFever. You can read more from her at the Centre for Emotional Wellbeing blog.