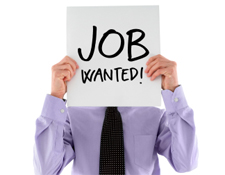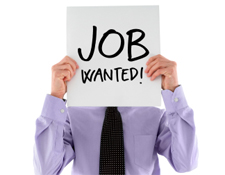 Long gone are the days of walking into an establishment after seeing a hiring poster on the window and securing a job.
Today, hardly anyone takes applications at the retail establishment or office. With the advancement of online forms and job websites, many companies are putting their jobs online to get a wider pool of applicants. If you are one of the 86 percent of people looking for a new employment opportunity, here are some tips on getting a job:
Get Social
To really tap into the largest pool of job availabilities, you are going to have to use social media.
Whether it is the companies posting jobs, or you working your network to get your resume out to the public, social media is quickly becoming an ideal way to get a job. It is the best way for companies to get targeted results and for job seekers to get an ideal chance at employment. Sites such as LinkedIn and Google+ have better results with job seeking than Twitter, so make sure your LinkedIn profile has been endorsed and is up-to-date.
Show Them You Can Increase Their ROI
If you can well define your assets to the company, chances are they are going to see their ROI, or return on investment, increase.
Sell yourself well, but be careful and make sure you don't make promises you can't keep. By defining how you can benefit the company, either by saving them time or money in any aspect, you make yourself be indispensable to the company.
Get Mobile
Another great way to extend your job search arena is to find great job apps on your mobile phone.
Both iPhone and Android phones have job search apps that can help you find the career of your dreams. In today's fast-paced world, it is all about the internet and your mobile, so make sure you aren't negating them for your job chance. Apps can also help you beef up your resume and clean up your CV to look the best for potential employers. Look for applications such as Indeed.com and Gigwalk.
Dress Appropriately
You are going to want to look the part when it comes down to the interview.
Recruiters are looking for someone that is clean, confident, and competent. Even before you get that crucial interview, go to every profile you can remember creating and update the photo. Especially on social media sites, you are going to want a professional headshot for your photo and not one of you at last weekend's frat party. When companies come looking, you want them to be pleased with what they see. For this, use a pressed button up shirt, slacks, and be freshly shaven.
Make the Job Search a Full-time Experience
If you are really serious about landing a job as quickly as possible, work the job search like a full-time occupation.
Work on that resume, get some networking going, search the job boards daily, put in -x- number of applications every day. If you apply your job search like you'd apply yourself to a job, chances are you won't stay unemployed long.
More Niche Jobs
Recently, there have been more job sites and job boards that are niche related.
Employers are wanting candidates that fill a specific need or know a specific area of technology. In fact, the National Association of Colleges and Employers projects a 13 percent hiring increase for college graduates that have computer, business, and engineering niches. If you have specific skill sets, you may want to look into this specialized job boards to find recruiters looking for your job knowledge.
Getting hired may seem more difficult, but in reality, there are far more ways to get a job than ever before.
If you make sure you are open to all opportunities and take care to adjust your social media profiles, you can reasonably expect to find a job sooner rather than later.