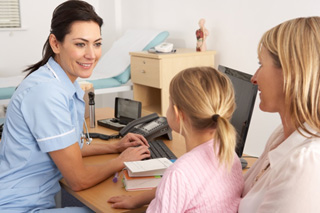 If you think you'd love being a nurse, but want the authority and responsibility to be able to diagnose illnesses, write prescriptions, and maybe even run your own practice, you should consider becoming a nurse practitioner. You must be an RN and hold at least a Master of Science in Nursing in order to become a nurse practitioner, although a Doctor of Nursing Practice degree can open many more doors and may soon become the entry-level standard for nurse practitioners, including nurse anesthetists and nurse midwives. 
The health care industry is going through a period of profound change, and as a result, there are more opportunities for NPs than ever before. The Bureau of Labor Statistics predicts 31 percent job growth for advance practice nurses over the next 10 years, which is about three times faster than the average for all industries. The average salary for an NP is about $96,460 per year, and with a DNP degree, you could earn even more than that.
Help Patients Around the Country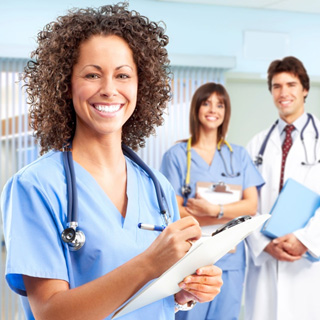 The combination of health care reform and the Baby Boomers' retirement means that there are no longer enough primary care physicians to go around. NPs are expected to step in and fill that gap. Many NPs work in collaboration with doctors, providing primary care when the physicians they work with aren't available because they're too busy offering specialty care that the NP isn't qualified to provide. Once most patients have experienced care from an NP, they prefer it to care from their primary physician.
Eighty percent of patients say they feel heard when they visit their NPs; only 50 percent say they feel the same way about their physicians. NPs have the time and the people skills to listen to patients' concerns, and spend time educating them on how to incorporate treatments into their lifestyles. As an advance practice nurse, you'll also educate patients on preventive care to keep them healthy for longer.
Advance practice nurses earn somewhat less than GPs, but they still earn a respectable salary, and NPs who earn a DNP degree can easily bring home six figures. More hospitals, clinics, and private practices are willing to hire NPs, because they're cheaper than doctors, and because many facilities understand the immense value of an NP's services in patient care. A review of 118 studies showed that NPs provided better care than doctors in obstetrics and controlling blood sugar and blood lipid levels. In no facet of medicine were NPs found to provide lower-quality care than GPs. With the demand for NPs on the rise, you'll be almost guaranteed to find a well-paying job no matter where you choose to live in the country. Twenty-eight percent of NPs care for patients in rural areas.
Deliver Patient Care Independently of a Doctor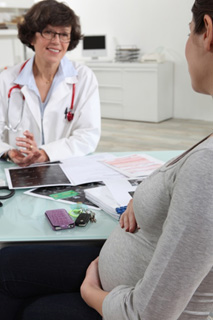 Many NPs collaborate with doctors in private practices and hospitals to provide more in-depth, patient-centered care. But if you want to strike out on your own as a primary care provider, you'll have the authority to manage a private practice in many locations. In 16 states and the District of Columbia, NPs are permitted to operate their own practices and clinics, independently of doctors. Around the U.S., there are 250 clinics administered by NPs acting independently.
As an NP, you'll have the power to do much more for your patients than an RN could do. You'll be able to educate them about healthy living and disease prevention and manage their overall care. You'll have the authority to order diagnostic tests and procedures, as well as perform and interpret them. You'll even be able to make diagnoses, write prescriptions, and order treatments.
Branch Out Into Related Fields
As a doctorate-educated, advance practice nurse, you won't be limited to providing patient care. If you decide you want to make a career change, you can transition into nurse education, and train the next generation of nurses. Or, you can become a nurse researcher, and make breakthroughs that could improve patient care across the board. Alternatively, you could take on an administrative role, managing a hospital or clinic.
A Doctor of Nursing Practice degree gives you almost limitless options in the health care field. You could work as a primary care provider and even run your own practice, or you could choose to work in a related field like education and research. Don't let a lack of education hold you back from your dreams; enroll in a DNP program today.