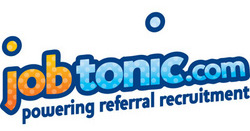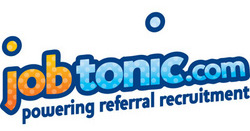 In the past on the Working Podcast we've covered JobTonic, a UK-based job site that rewards people for referring a friend, acquaintance or co-worker for an available job.
JobTonic has taken recruitment referral technology to the next level with an overhauled Website that, according to them, is 'user seductive.'
Well I don't know if we'd jump in the sack with these fine folks, but the new Website is snazzy and easy to navigate.
The JobTonic gang says that the number of job vacancies listed on the site is at an all-time high, so there's never been a better time to recruit a friend and get paid.
If you're looking to make a few bucks on the side, you can also add a widget to your own site and start earning.
Facebook users can now get in on the action by using the 'refer-o-matic' app.
I always knew anyone could be a recruiter!