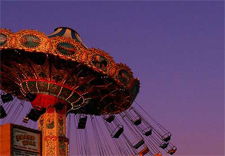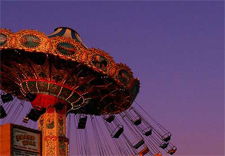 Welcome to the Career blog carnival! Jobacle is proud to host this inaugural event, and we have quite a few great career blog posts to showcase. Without any further ado, let's get started!
Our first poster is a wonderful young lady who has helped so many people with entry level job advice. Hmmm, maybe that's why she's the Entry Level Careers Examiner? Heather Huhman throws out a great post called Creating Your Dream Internship From Scratch. This nearly 700-word article brings up some great points on how to get a company to see the benefits (and ease) of setting up an internship program.
The CAREEREALISM crew is at it again. The founder, JT O'Donnell, has delivered a buzz-creating article about recruiting. 10 Things Recruiters Won't Tell You But I Will shows us how the recruiter really sees the job seeker. And not only does it detail the flaws of the candidate, but it also shows how to get past the flaws and get the job.
Next up, our buddy GL Hoffman of the blog What Would Dad Say gives us a peek into the mind of a job hunter (with an appropriate title–Job Hunter). In a quite brilliant stream-of-consciousness post, we see the flaws of the workforce embodied in the narrator. My favorite line: "But then when my ideas don't work, [the boss] blames me, can you believe it?"
The rising star is a local friend, Phyllis Neill. She runs the SheMentor blog and focuses on delivering content for women business owners. Her article entitled You Should Be Using Twitter For Your "Personal Branding" Efforts details not only the serious uses for Twitter, but also the funnier ones. This post also shows a glimpse of her expertise with using Twitter to build a personal brand. Try it on for size. I love finding a new person to learn from, and this gal's no exception.
Trevor at Gradversity shows us all how annoying the outgrowth of what my professors called "baby talk" really is. In the blog post How Your Language Can Ruin Your Job Search, he describes the cringe-inducing speech patterns that have crept into our lexicon. From internet shorthand to the ubiquitous "like" and "you know," he covers the verbal missteps that make us all shudder.
I had to add my own post in here, because if I'm putting it all together, I should at least get one itty bitty little link, right? Jobacle had a surprisingly popular post last week called The Wizard of Oz and Your Career Do Not Mix. If you missed it, check it out. I mention a friend's charity that could really use some support.
And last but not least we have Miriam Salpeter with her Keppie Careers blog post Change the Way You Navigate Your Job Search. Her unfailing optimism, good cheer, and enthusiastic attitude make you want to get out there and take control of your career, even if you're already in a job you love! Take her article out for a spin.
And now we come to the end of this week's career blog carnival. I hope you found a new career blogger to follow or at least had a little fun with this event! Stop by next week for more great career advice from Jobacle.