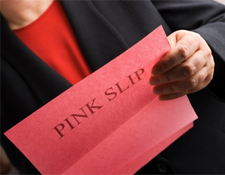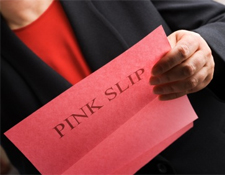 When you lose a job, there is a big distinction between whether it was due to a layoff or a firing.
In cases where you were laid off, you have a better chance of explaining yourself to potential employers in regards to why you are out of work. If, however, the loss of the job was a result of a firing, carefully choosing your words to discuss the situation is imperative.
While I have never been fired from a job over a 23-year career, I have been a layoff victim.
The layoff eventually led me to considering starting a small business, however, I was eventually persuaded to realize the fact that having someone else take care of your checks and health insurance is not such a bad thing.
As I pondered whether or not I would look for another job or go into business for myself, the idea of having to deal with the thought of getting a small business loan to start a business was also not overly appealing.
Yes, the loss of a job stings in a number of ways, but a layoff is much easier to explain to a potential boss than why someone found a good enough reason to fire you.
In the event you have been fired from a job or jobs over time, how have you gone about explaining it off when it comes time for an interview?
Keep in mind several things in this position:
·         Be realistic
·         Covering gaps in your timeline
·         Don't talk negatively about former employers
·         Admit any wrongdoing
·         Show appreciation for another opportunity
While a firing or layoff is the last thing that someone wants on their career plate, oftentimes good things can come out of them if you take a positive approach.