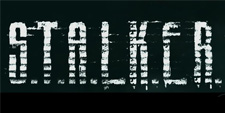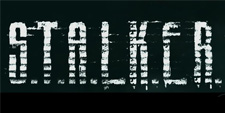 Let's say you have a co-worker with whom you don't spend much time interacting and this person has started to pop into your cubicle often. Then you notice that you keep running into him/her in the hallway or parking lot. Would you think this odd or disturbing? It's possible it wouldn't even register on your radar.

But what if the person tried to friend you on Facebook, sent you personal emails at work or called you on your cell? Has your "Okay, that's creepy" alarm gone off yet? Maybe not, but now you might be concerned about this co-worker's actions.
The word "stalking" is thrown around a lot these days and sometimes in a humorous tone. But stalking is a criminal offense and can be horrific for the victims. Findlaw.com defines stalking as follows…
"Stalking laws in most states pertain to a relatively new crime involving a clear pattern of conduct in which the offender follows, harasses, or threatens another person, putting that person in fear for his or her safety."
But let's not go from 0 to stalking in less than 8 seconds. There could be other explanations for your co-worker's behavior. You may be feeling uncomfortable or apprehensive about this person and I'm not suggesting you ignore those feelings. What else could be going on here?
* Some people have very poorly defined boundaries. These are the folks who aren't clear about that line between personal life and work. In a previous post "The Most Dreaded Words in the Office," I discussed folks who share TMI in office settings. Your co-worker might be unclear that your work relationship (or lack thereof) doesn't mean you are friends.
* This person might be interested in a personal, romantic relationship with you and just isn't very adept at it.
* One motive could be work-related. Maybe he/she sees you as someone who is "connected" at work and that you would help them meet their work goals. They may be clumsy at it, but I wouldn't rule it out.
If you feel comfortable, you might address the issue with your co-worker. You could say, "I noticed that I've been seeing you more around the office and that you left me a voice mail on my cell. Is there something I can help you with?" This addresses the behavior without being confrontational.
But if you are clearly being followed, feeling harassed, threatened or personally at risk, don't ignore those warning signs. Involve your boss, HR and/or law enforcement at this point.
This is a post by Nancy LaFever. You can read more from her at the Centre for Emotional Wellbeing blog.