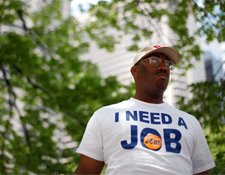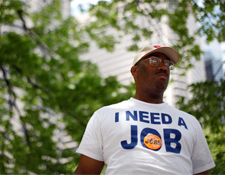 It seems that lately, quite a few people I know are working in temp or part-time jobs. In a recent Wall Street Journal article, "Employers Increasingly Rely on Temps, Part-timers," Sudeep Reddy examines how usage of temps has grown, citing that "temporary-help payrolls have risen for 11 of the past 12 months, with the sector adding 16,900 jobs in September." In this uncertain economy, maybe these positions are as good as it gets?
If you really need a job, temping might be your only option until something full-time comes along. Quite awhile ago, I temped for a large company for almost three years with the promise of being hired as soon as the department budget expanded. I was finally hired, but I noticed my co-workers had a hard time adjusting to me being a new permanent hire and not "The Temp." And yes, back then there was a definite status difference.
Not having benefits with a job is difficult. Fortunately, my husband had insurance for us through his company, but many people aren't that lucky now. And like the contract work I do currently, not getting paid when you're sick is a reality. It can also be a little unnerving to know that your job could disappear at any time.
So what, if any, are the upsides to temping? Potential employers get to see you in action ("10 Job Hunting Tips for Graduates"), you can prove your value and this could lead to an "internal" hire instead of HR doing an outside candidate search. Another plus is the flexibility and freedom to try work that you might want to do. If you think that being a landscaper looks interesting, temping or working part-time might help narrow your job focus.
You might also save yourself some time and effort by finding out you hate your temp job. The worst temp job I had was doing inventory in the lingerie department of a big clothing store. I found out counting all day wasn't part of my skill-set. And believe me; it takes a special person to correctly hang bras and underwear on those tiny hangers.
This is a post by Nancy LaFever. You can read more from her at the Centre for Emotional Wellbeing blog.