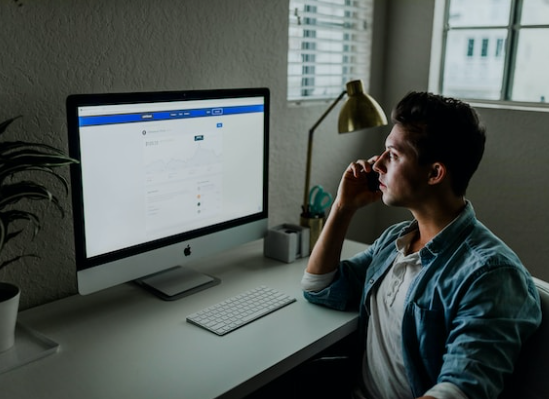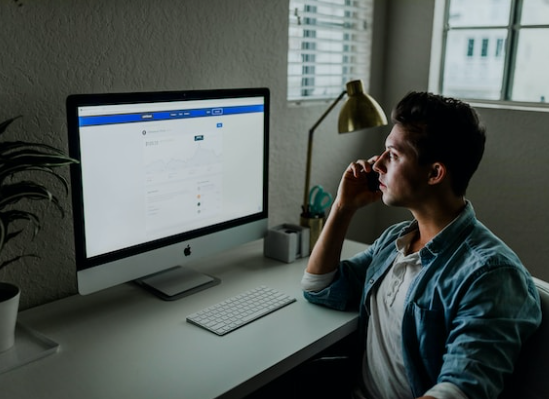 In this era of digital advancement, there has been significant growth in online employment opportunities. As the gig economy flourishes and the internet presents numerous professional avenues, many students are now considering the potential of securing online roles to further their career aspirations.
Why Students Seek Online Jobs
Students are increasingly turning to online jobs, and their motivations are multifaceted. A primary driver is the pursuit of financial independence; with escalating tuition fees and the rising cost of living, online opportunities present a viable means to offset expenses and reduce student debt. Furthermore, the rigid nature of traditional 9-5 jobs clashes with the erratic schedules of many students, making the flexibility of online work a more accommodating option. In parallel, many students also leverage digital platforms like Write My Essays AI to enhance their academic prowess, making them even more competitive in both educational and professional spheres. Beyond the tangible monetary gains, scheduling perks, and academic advantages, online jobs also serve as platforms for students to refine and develop real-world skills that aren't always touched upon in classroom environments.
Pros and Cons of Working While Studying
Embarking on a professional journey while still immersed in academics is a choice that presents its own set of rewards and challenges. This duality of being both a student and a professional can sculpt one's character and future in unique ways. Let's weigh the advantages and drawbacks of juggling both these roles.
Pros:
Skill Acquisition: Online jobs can offer invaluable experience in communication, marketing, and more.
Networking: Building professional connections while studying can be beneficial for future career opportunities.
Financial Relief: Earning while learning can help alleviate financial strain.
Cons:
Time Management: Balancing work with studies can be challenging.
Potential for Distraction: If not disciplined, it's easy to get sidetracked from academics.
Burnout: Overworking can lead to exhaustion, affecting both job and academic performance.
List of Best Online Jobs for Students
In today's digital age, the world is teeming with opportunities for those eager to blend passion with profession. Especially for students, the internet has unlocked doors to diverse job avenues, fitting various skill sets and preferences. Let's dive deep into some of the top online jobs students can consider to boost their income, hone their skills, and gain invaluable experiences.
Photographer
Platforms such as Shutterstock and Unsplash have revolutionized the photography market by allowing photographers to monetize their snaps and find jobs. For students equipped with a quality camera and a passion for capturing moments, this presents an opportunity to earn and build a professional portfolio. It's a way to channel their creativity, and if consistently pursued, photography can transition from a hobby to a significant revenue stream.
Freelance Writer or Editor
Upwork and Freelancer have emerged as leading platforms catering to writers and editors of all niches. Whether one's strength lies in penning insightful blog posts, crafting compelling narratives, or editing dense academic papers, the digital realm offers countless opportunities. It's also a chance to improve writing skills, gain feedback, and establish a personal brand in the writing community.
SMM (Social Media Manager)
As the digital landscape continues to evolve, businesses, more than ever, understand the value of a robust online presence. This has birthed a demand for social media managers, experts who can navigate platforms and algorithms to amplify a brand's voice. Sites like Fiverr serve as hubs for these professionals, with businesses of all sizes seeking their expertise to craft compelling digital narratives.
Online Tutor
Platforms like Chegg Tutors and Tutor.com have democratized education, allowing students to share knowledge in areas where they excel. Beyond the financial gains, it's a chance to solidify their understanding of subjects, refine teaching techniques, and even get a taste of the educational profession. In a world advocating lifelong learning, online tutoring is becoming increasingly significant.
Web Designer
The boom in digital entrepreneurship has seen platforms like Wix and Squarespace rise in popularity, simplifying web design for the masses. Yet, there's still a demand for unique, customized digital spaces, and that's where skilled web designers come in. For those with an eye for aesthetics and an understanding of user experience, web design offers monetary compensation and a platform to showcase creativity.
Transcriptionist
In the realm of online jobs, transcription might seem niche, but platforms like Rev have highlighted its demand. Ideal for those boasting speedy typing skills and an impeccable ear for detail, transcription offers a steady income stream and hones one's listening and typing abilities. With diverse fields like medicine, law, and media regularly needing transcription services, it has vast potential.
Influencer
The term 'influencer' often conjures images of glitz and glamour, but at its core, it's about authenticity, consistency, and audience engagement. Platforms like Instagram and YouTube are foundational in this journey, but success hinges on offering fresh perspectives and building genuine connections. For students, it's not just about fame; it's a pathway to partnerships, sponsorships, and carving a niche in the expansive digital realm.
Final Takeaway
Online jobs provide a dynamic avenue for students to gain experience, develop skills, and achieve financial independence. While the benefits are myriad, it's crucial to maintain a balance to ensure both academic and professional success. So, dive into the digital realm and discover the myriad job opportunities awaiting you!
Author's bio
Rae Luann is a seasoned writer focusing on digital trends, online employment, and the evolving gig economy. Drawing from extensive research and a keen understanding of the challenges faced by today's students, Rae crafts articles that offer actionable insights and practical advice. In addition to writing, Rae is passionate about exploring innovations in the digital workspace and the myriad opportunities it presents.