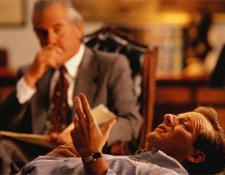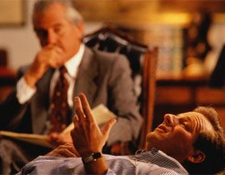 Counseling 101 – Basic Degree Info
In August, I closed my private psychotherapy practice and left the counseling field after 20 years. Honestly, the work hadn't been my passion for quite some time. Don't jump to the conclusion that I just burned out on listening to my patients' problems, that's not the case. I know I helped many people and I respected (most of) them and their process. I quit for a number of reasons which I won't go into here.
But don't let me deter you; counseling might be a career that perfectly suits you. There are a number of degree programs and choices available. Below are quick descriptions of degree programs.
·         Social Work – I have a Master's in Social Work (MSW). You can also get a Bachelors (BSW) or Ph.D. While you can do counseling work with a BSW, you can't get a license to practice independently (like in private practice). Jobs like Child Protective Services require a BSW, and there are even options to get your social worker degree online, BSW or MSW!
·         Master's in Counseling –Many graduate schools offer this degree. If you plan on doing private practice, you should know not all states will give you an independent license to practice.
·         Many schools will have a School Counseling or Guidance Counselor Master's track. The course work is different, with more of a focus on academic-specific skills. Some colleges will also offer a master's in school counseling online.
·         Master's in Psychology – While there are some jobs, most psychology Master's program grads will go on to get their Ph.D. in Psychology, especially if they want to work with patients or teach.
·         Psychiatrists – Psychiatrists are medical doctors who have done an additional residency in psychiatry.  Contrary to what you may have seen on HBO's "In Treatment," most psychiatrists do not exclusively provide psychotherapy, except on a very limited basis. The reason for that is that insurance companies usually won't reimburse for counseling sessions with a psychiatrist. Their specialty is psychopharmacology and their services are usually reserved for "medication management."
I've noticed lately that there is a heightened interest in drug and alcohol counseling. I guess we have to thank Dr. Drew on "Celebrity Rehab" and the A&E show "Intervention" for that. (Don't get me started on how counseling is portrayed in the media!!)
My Master's is in social work with a clinical mental health focus, but I took a chemical dependency training track in grad school. I'm dually licensed in social work and substance abuse counseling. Unlike back in the day, there are now addiction certification and degree programs available. There are jobs available for Bachelor's level addiction folks and also a Master's degree program in some schools.
Do You Have the Basic Personality?
Counseling on any level is hard work and a very high burnout career. But there are many rewards in helping someone navigate life's challenges. Here are some things you'll need if you decide to go into counseling:
·         Desire to help people – This isn't just being a "nice guy" or a helpful person. You are caring for people on a daily basis and it's your job. And just like firefighters, doctors and cops, you MUST learn when to turn it off and take care of yourself.
·         Able to set boundaries – Counseling is a job that's very hard to leave at work. People will often confuse you for a caring friend and want access to you 24/7.
·         You won't become rich – With the exception of Dr. Phil (who is no longer licensed, BTW!), very few people make a ton of money counseling.
·         A sense of humor – And yes, it's often crude "black" humor, but if you can't laugh about it, you won't make it through the day.
This career advice blog post is by Jobacle.com team member Nancy LaFever.