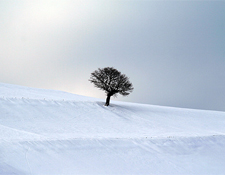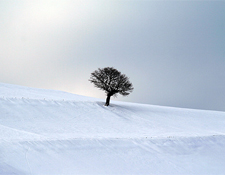 If someone asked you to define "introvert," would you include words like "shy or anti-social?" Merriam-Webster defines introversion as, "the state of or tendency toward being wholly or predominantly concerned with and interested in one's own mental life." I'm not sure I even agree with the dictionary! Maybe that's because I'm an opinionated introvert.
So, what's an Introvert?
Most people make incorrect assumptions about introverts. Introverts like to spend time alone with their thoughts and become overstimulated by external data overload. That what happens to me at a big-box store. I buy weed-killer and a paint roller, then have to go home and decompress. It's easier to tell you what an introvert is NOT. The following is my take on "10 Myths About Introverts."
1. Introverts aren't talkers – We just don't like to make small talk and think there's way too much blathering.
2. Introverts are shy – Although sometimes we might feel shy, we are adept at interacting with people.
3. Introverts don't like people – Personally, I don't like most people, but I'd do anything for the friends I have (which I can count on two hands!). I'm an extreme example because most introverts like people, they're just selective.
4. Introverts are rude – We like directness and honesty, which seems to be rare and it can come off as abrupt when we ask you to get to the point!
5. Introverts avoid going out in public – As I said above, we get overloaded easily and need to head home to process and recharge, but can handle short public jaunts.
6. Introverts "vant to be alone"– (Nod to Greta Garbo.) We do spend a fair amount of time alone, but we LIKE to be with one friend or a small group of people. See #5.
7. Introverts are strange – It's a "beat of a different drummer" thing. We tend to stand out for not going with the flow.
8. Introverts are aloof – What might look like aloof to you is just introspection on our part.
9. Introverts can't relax – We tend to relax when alone or at home. From a scientific perspective, our neurotransmitters overreact to Dopamine, which causes overload. Check it out if you think I made that up.
10. Introverts can change to extroverts – Nah, not going to happen. Why should we? If you're an extrovert, should you change? Let's value each other.
So, are you an introvert and proud of it? Or do you struggle with it?
Written by regular Jobacle contributor Nancy LaFever. Find more of her critical thinking on her blog, , where she overanalyzes the bizarre grocery shopping lists of the single demographic.