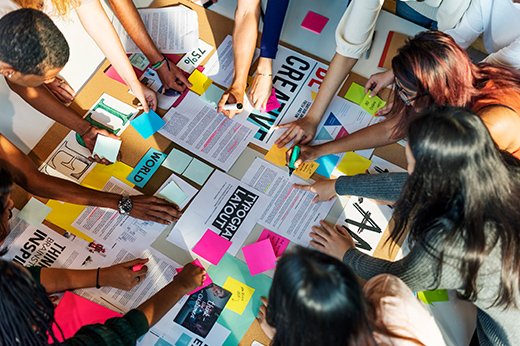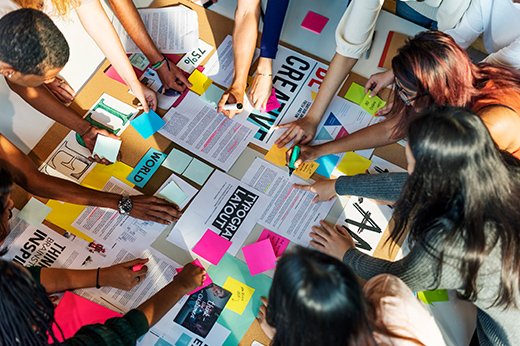 The first step to starting a highly successful business is choosing the right employees to help you build it. Your employees are your most important resource. They're responsible for selling, representing, and managing your company's products, services, and image.
Before all of that can happen, however, you have to hire the employees. Hiring isn't the best part of the business to most people, in fact, it's seen as a tiresome process from both sides. 
To the employer, it's an expensive and time-consuming search that may or may not turn up a good candidate. To the interviewee, it's a stressful test of whether or not they can throw out the right answer. While it may not be possible to make it an enjoyable process for everyone involved, it is possible to simplify the experience.
Let's discuss how you can revolutionize the hiring process to guarantee continued success.
Start Your Search The Right Way
The first step to shaking up the hiring process is rethinking how you begin your search. Traditionally, you would put the word out that you were hiring, potential candidates would come to you, and you would spend weeks interviewing countless applicants.
Now, thanks to modern recruitment practices, you can shorten the process while finding even more qualified candidates. You can work with a team of recruitment marketers to construct a unique story and brand for your company. That message will be used as part of a strategy to attract active and passive candidates.
Active candidates are people who are actively looking for a new job, while passive candidates are just browsing. Ideally, you want to attract both because a passive candidate may have more desirable skills. 
Your strategy may include event marketing, text recruiting, or even an employee referral program. Your recruitment team will work with you to design the best course of action to ensure your continued success and satisfaction in the hiring process.
Ask Original Questions
When you're writing your interviewing script, ensure that your questions all serve a purpose. As the candidates answer, you should be able to form a distinct picture of how they would handle the role. If a question isn't helping you understand their management style, work ethic, goals, or commitment, consider leaving it out.
Icebreaker questions can help make someone comfortable, but they shouldn't take up too much time in the interview. Use them at the beginning to help get the interaction flowing, and then move on to more relevant lines of inquiry.
Consider a mix of questions about their background, their unique approach to problems, and how they plan to make themselves a vital part of your company. Give them a few questions that leave room for creative answers and see what they come up with. This will give you insight into their way of handling new situations in the moment.
Prioritize The Interviewee
An interview is a chance for you to evaluate a potential hire, but it's also a chance for them to evaluate you. Allow them to ask questions, voice concerns, and express their thoughts about the company. 
Give them your full attention for the duration of their interview so that they understand that respect and mindfulness are important to your company. Setting this expectation from the beginning lets them know that you value their time, making them more likely to value yours.
When doing an in-person interview, you can also consider showing promising candidates around the workspace. Let them see firsthand what it is they'd be signing up for so they can get the whole picture. If they get the job, they'll feel better prepared when they arrive for their first day.
Explain Your Company Culture
Company culture, by definition, is the attitude and behavior of a company and its employees. More broadly, the term refers to how employees and management interact and handle business transactions. Usually, company culture develops over time and is more of an implied agreement to behave a certain way than an actual requirement of the job.
Even though an employee fitting into your company culture isn't mandatory, it does make the transition into a new role easier. When possible, explain your company culture to interviewees so they can make an informed decision about their ability to thrive in your company. 
You can also consider adopting a trial period where new employees work in the office as the final step to being hired. That way, they can fully experience the demands of the job and your company before committing to the role.
Changing the way you conduct your hiring can revolutionize your entire company and set the tone for continued success.