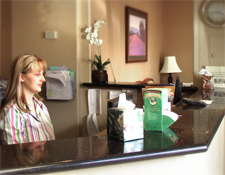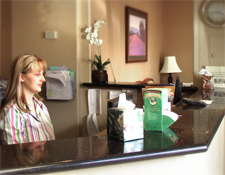 One of the most critical positions in a health practice is that of the office manager.  It is nearly impossible to calculate the value added by a good office manager.  They are what can make an office work.  The reverse is, unfortunately, just as true.  It is nearly impossible to calculate the damage done by a bad office manager.  With this in mind, the job of choosing an office manager for your health practice should be done in a well-prepared and careful manner.  In this article, we will outline the most common education, skills and responsibilities required for a good office manager.
Education and Certification
The level of education you should require for an office manager depends on the size and individual nature of your health practice.  Most practices prefer a college degree.  A large practice may require a master's degree.  On the other side, some smaller or individual practices will take office managers with a high school degree if they have prior experience and be perfectly successful.  When you evaluate the skills and responsibilities that your particular health practice will require, it will become clear what combination of education and experience you will need in an office manager.
In addition to education, some health practices like to have office managers who have earned certain certifications.  A common certification is the Certified Medical Office Manager (CMOM).  There are also certifications in specific areas that may appeal to the needs of your health practice, such as a Certified Professional Coder (CPC).  As you determine the responsibilities that you will require of an office manager, you can add certifications in specific areas.  An excellent resource for available training and certification is the MGMA-ACMPE.
Skills
Like education and certification, the skills required for a good office manager will vary depending on the needs of your health practice.  There are several skills that all office managers need:
·         Highly Organized – every office manager must have the highest organizational skills.   There will always be a great deal going on in any health practice.  You need to make sure that your office manager can multitask while staying organized.
·         Detail-Oriented – it isn't enough to be organized; a good office manager must see even the smallest details.  Nothing should "fall through the cracks."
·         Excellent Communication – your Office Manager is the control center for your health practice.  They need to be able to communicate clearly and effectively.
·         Work With Different Personalities – all office managers will need to be able to work with and manage several personality types.  If they have trouble with even one, then it can cause a breakdown in efficiency and effectiveness.
·         Conflict Resolution – there will always be conflict in any office.  A health practice has a unique set of conflicts that your office manager may need to resolve.
There are also skills that you may want in addition to the skills above.  These will be shaped by the needs of your health practice.  Some examples are:
·         Basic Math and Numbers – if you want your office manager to oversee the billing and coding in your health practice, they need to be good with numbers.
·         Coding, Appointment Setting, Medical Reception – your office manager may need to fill in for staff who call out.  If they have these basic skills it will make that process more efficient.
·         Problem Solving – this skill comes in handy in larger practices where creative thinking is required in some situations.
·         Ability to Work Long Hours – depending on your health practice size, you may need your Office Manager to put in a lot of hours
Responsibilities
Finally, we look at the different responsibilities that you may require from an office manager.  As you choose the responsibilities that your Office Manager will cover for your health practice, you will be able to determine the skills and education level necessary.  Below is a listing of the different responsibilities that an office manager may be expected to manage:
·         Staffing – this involves almost every level of staffing from hiring to evaluation as well as benefits.  This also includes discipline and termination.
·         Supervising Non-Clinical Staff – overall supervision of the day-to-day activities of the non-clinical staff.
·         Creating Procedures for the Running of the Office – setting up how everything will work, from intake to billing.  It is your office manager's job to make certain that your health practice is running effectively and efficiently.
·         Scheduling –both staff and patients
·         Administration – ordering supplies and signing approvals
·         Marketing – this can include anything from website updates to advertising to introduction of new doctors.
·         Legal – making sure that the health practice complies with all of the laws regarding patient privacy and patient's rights.
So, as you make this important decision, remember to know what you need done, what skills you want and what education level and you will ensure that your office manager has all the right qualities for your health practice.