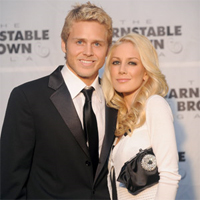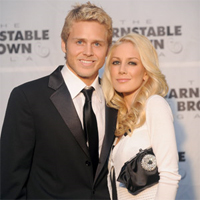 An open letter to Spencer Pratt and heidi Montag…
Dear Speidi,
This is a challenge: sit in my cubicle for a day and I guarantee it will be harder than anything you have experienced in the Costa Rican jungle.
Challenges include 8-hour meetings, cleaning out the community refrigerator, withstanding co-workers never-ending stories, and surviving the infamous paper-cut chamber.
Your privacy will be stripped away; your posh lifestyle checked at the door.
Reservations for lunch? Hell no. You get a brown bag with a turkey sandwich and 45 minutes. Ready…go! And you better have exact change for the vending machine.
Your canned tans will fade under the heat of fluorescent lights. Too hot? Too cold? Whatever. Your boss controls the thermostat so he'll decide how comfortable you will be.
Want to call your agent to get you out of here? No problem. Just keep in mind that the Communications Policy you signed indicates that any calls/Internet activity may be monitored. Your fellow cubemates will do their best to pretend they don't hear your call, but we can't guarantee that everything you say won't be used against you on TMZ.com.
At the end of the year we'll watch as you beg and plead for a 4% increase. Perhaps just enough to get that Ed Hardy hat you've had your eye on.
Don't get all "spence" on me, I'm just telling you how it is.
Office work is the ultimate punishment and if you truly have a sack between the two of you, you'll come sit at my desk while I cruise around the Hills in search of my own bromance.
Sorry Heidi, I can't promise your gastric ulcer will get any better when you're sitting at my desk. And if you give anyone an attitude, you will be fired. So please keep your singing to yourself and pray, 'cause even Jesus can't help you now.
Come get your fill of reality. It's waiting for you. My cubicle is open. Let me know when you're ready to really show the world what you're made out of.
Sincerely,
Jobacle.com