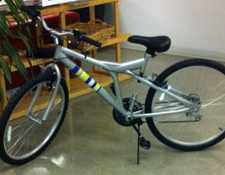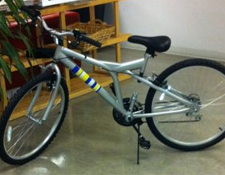 I've never had a job where I received a holiday bonus. Well, not unless you count the plastic cowboy hat my boss gave me last year. (Don't ask.)
IKEA workers, all 12,400 of them, received a pretty cool holiday bonus this year. Last week every worker received a swanky mountain bike. Silver with a touch of IKEA yellow and blue, assembly IS required.
Jobacle gives IKEA a big thumbs up. The gift promotes healthy lifestyle and gives workers access to alternative transportation.
Surprisingly, only one bike has made it to eBay so far.
Sure beats a year's supply of Swedish meatballs and lingonberries. And it beats the hell out of a plastic cowboy hat!
Has your boss put something special in your stocking this year?