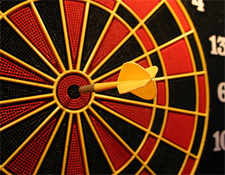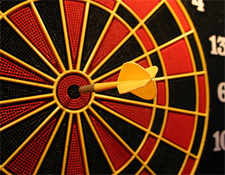 Let's say you're craving something. Something more interesting, more challenging, more lucrative…just, more. Because YOU are capable of handling more, of pursuing more, of achieving more. You're worth more, and you know it.
Maybe you're not sure what the next (realistic) step on your personal career ladder is, or maybe you're debating switching paths altogether. Either way: how can you know what you want if you have no idea what you already have?
Identifying your skills makes job hunting much easier and more effective: you're aware of what you qualify for, what makes you a unique applicant and what you can tangibly offer to potential employers. Thankfully, a few thoughtful minutes of reflecting upon your experiences – past positions and present pastimes – can open up a multitude of professional possibilities for your future.
Generally, you have three types of job skills…
Professional Skills – these are skills specific to certain positions, ones picked up only through experience and education. Special certifications, proficiencies in computer software and techniques learned while "on the job" fall into this category.
Personal Skills – these are qualities of your personality that make you an attractive applicant. If you're punctual, self-motivated, articulate or a fast learner, list it here.
Transferable Skills – these are skills that transfer across the job posting board, ones you use when dealing with information, words or other people. Do you have leadership or management experience? Strong public speaking abilities or data organizational skills? These skills are exercised in many industries and transfer from one job position to another.
After analyzing each of your past job positions, internships, hobbies and life experiences, look at your lengthy list of qualifications. You have so much to offer!
Not only is the list long, but it's also surprising how they can be grouped toward new ventures. Do you have strong organizational skills with a biology background? Maybe health care management is for you. Are you a persuasive public speaker with a degree in dance? Try a marketing position in the performance arts industry. Rearrange your skills in new combinations by seeing which ones you enjoy exercising effectively, and watch your potential career paths suddenly enumerate before your eyes.
Other tips when identifying your skills:
Use active verbs whenever possible. The time when you "had the opportunity to lead coworkers in a new project" could be translated into managing groups, delegating responsibility, initiating new ideas and promoting change.
Read job postings to see examples of how skills are professional articulated. Without exaggerating, rephrase your experiences into these three types of skills. Your experience as a cashier earned you skills in customer service, cash handling and meeting sales goals; your time putting together a successful benefit exercised skills in event planning and project management. The more job postings you click through, the easier it will be identify your skills within your experiences.
With BeKnown, Monster's new professional networking application for Facebook, you can quickly list your skills in an online profile. When editing the Skills section, the "auto-fill" ability helps you find the right terminology to phrase your skills in a professional manner, and specify when and where you exercised this skill. Even more so, your supervisors and colleagues can endorse your skills and reward you with badges!