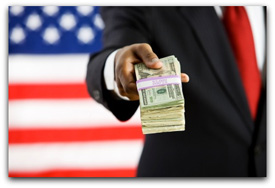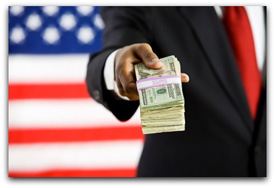 Introduced into the House in early February, HR4620, aka, The Small Business Job Creation Act of 2010, will provide tax credits for small businesses who hire people who were previously unemployed.
For a business to qualify, annual revenue must be less than $20 million and their staff must be under 200 full-time employees.
The participating business benefits with a tax credit of 7.5 percent of wages earned by an employee in 2010, and 5 percent in 2011, applicable to the first $75,000 of an employee's salary. If the small business in in a county where the unemployment rate is higher than the national rate, a tax credit of 15 percent in 2010, and 10 percent in 2011, will be issued.
The bill sounds like it could give small businesses the push they need to beef up staff. But don't celebrate yet. The bill still needs to pass a House and Senate vote, along with President Obama's signature to be signed into law.