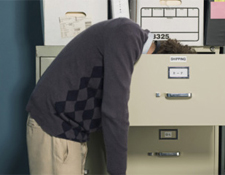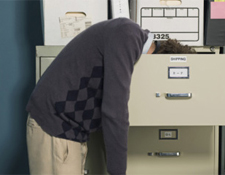 Having a quality CV can seriously affect your chances of getting the job you applying for. To prevent yourself from getting the job you want, here are the 8 best ways to ensure your CV ends up in the trash.
Bad spelling and grammar.
Your CV needs to be incorrectly punctuated and full of spelling mistakes and grammatical errors. The use of slang words and text speak will further enhance the poor quality of your writing skills. To ensure maximum errors don't use the spell checker, (though this can make mistakes), and don't, I repeat, don't get it proof read by anyone else. Don't even take the risk of re-reading it yourself!
Fill it with lots of c**p!
Long winded sentences about irrelevant information, vague descriptions of your credentials, and absolutely nothing that can be of any relevance to the advertised position should be the essence of your CV.
Use one CV for all job applications.
If you are applying for more than one job, do not specifically tailor your CV to each job. Just use a 'one size fits all' approach to ensure there is little to indicate you have any understanding of what the company is looking for, or that you care. If you have any information that is relevant, leave it out.
Don't format your CV.
The more freehand your CV appears, the better. Ideally, it should be written by hand in pen or pencil, and never printed. If you do have to print it, at least use garish italics in either a very small or very large font size. Make sure your CV is either half a page in length or more than two pages long. List everything in chronological order. Let the reader scroll through every job or experience you've had since starting school before reaching your most current history.
Make sure you don't turn them into strengths! If you hate working with others or find it a chore having to get to work on time, add it to your CV. The person reading the CV doesn't want to read about someone who'd fit in well and be an asset to the company.
Blatant lies about qualifications and previous jobs are an essential part of any good CV and the chance to describe yourself as a qualified brain surgeon and former astronaut should not missed.
References.
List at least 3 or 4 references from friends,including brief details from them describing you as a 'top man' or a 'bitching girlfriend'.
Incorrect personal details.
In the unlikely event your CV does not reach its desired destination of the office trash can, and if for some bizarre reason the company actually wants to invite you in for an interview, you need to make sure you are un-contactable, either by giving incorrect details or, even better, omitting them from your CV altogether. If you do feel compelled to give real contact details, choose an offensive name for your email address or if you list social media contact details make sure they are full of inappropriate material or, at the very least, of a nature not becoming of an employee of the company for which your CV is intended!
Bio: Jen Smith is a Life Coach, Mentor & Writer. She has tried many career paths herself and now helps people achieve their goals and dreams.