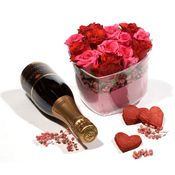 Guest post by The Résumé Girl (a.k.a. Lauren Randa Hasson)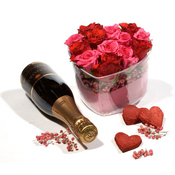 Everyone loves dating. Well, most people do, anyway. It's exciting and fun, and a time when most people are discovering what it is they want out of life. You get to learn interesting things about other people and they get to learn about you. If it works out, that's great. If it doesn't, it just means that there's something else out there that's a better fit for you.
The Power of Casual Career Dating
Funnily enough, your career search can work much the same way. Adopting the mindset that you're 'dating' your career can bring some excitement into the process and relieve some of the pressure. Sure, you won't see flowers and candy along the way, even though those office parties can definitely be a challenge for your waistline! Dating your career can ensure that you stay in the game.
The Perfect First Date: Internships
If you're a junior in college, your career love life is in its infancy. Right now, you're exploring your options and trying out different careers through internships. Internships are kind of like first dates: you have the opportunity to investigate the career and see if you like it, without the ball and chain of commitment.
While internships aren't long term commitments, you always want to put your best foot forward. How you present yourself on that first date could lead to a second date, if everything goes well. You never know what connections an internship may lead to even if they don't result in a position within the company.
As juniors, internships give you something to put on your resume and allow you to build a track record of experience. You don't want to wait until you need a job to focus on experience.
Getting to Know You: Seniors Aren't too Old for Internships
If you're a senior or graduate, you can benefit from a little career courtship as well. Ideally, most seniors and graduates want to find their first job. But in this economy, jobs are a little scarce. Not to mention, assuming that you know exactly which long-term position you want right out of the gate is a bit of a stretch.
With internships, everybody wins. You get paid and you get to date the company before you fully commit. The employer has the chance to explore you as a potential employee while maintaining their already tight budget.
It's Not You, It's Me: Internships Give You an Easy Out
Best of all, if you don't like the position or the company, you're not married to it. If the job doesn't work out—for whatever reason—you can report that the internship ended. No bridges will be burned. No awkward interview moments. No painful divorce. Yet, you still have the internship experience and a great asset to add to your resume.
Date your career by taking advantage of all the perks internships have to offer. Jump into the dating pool early as a junior intern and continue your career exploration well in to your senior year and even after graduation. A job is a big commitment and taking the time to get to know yourself and your options will help you launch a rewarding career that lasts a lifetime.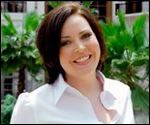 Guest post by The Résumé Girl (a.k.a. Lauren Randa Hasson)