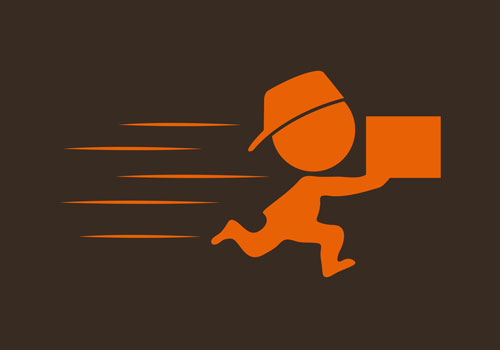 Under promise over deliver is the mantra of many a wise worker.
Your boss storms into your small cubicle holding a large stack of paperwork. You know he's not making a trip to the recycling center, so you wait for the inevitable question.
"Smith, I need these documents thoroughly researched. When do you think you can finish the job?"
You have hit the moment of truth in the workplace, although the truth is not really what you're after. Your goal is to master an unspoken edict in the workplace, something so mysterious than Tony Robbins has never addressed the issue. Heck, Tony Robbins probably discourages how to under promise and over deliver. Well, at least we save money by not buying his motivational tapes.
How to Under Promise and Over Deliver
There should be an academic requisite at every business school called "How to Under Promise and Over Deliver." You don't have to buy a textbook for it; just apply real life experience to pleasing the boss by understating your ability to get the job done. It's not a science, but more like an art form.
Learn Exactly What's Expected of You
The mound of paperwork in your manager's arms appears impressive, but what if most of the papers contained only a few lines of text? You need to learn exactly what's expected of you to under promise and then over deliver. Asking your boss to detail the project also gives you time to offer your best guess as to the length of the project.
Don't Count the Weekend…
…but use the time over the weekend to work on the project. This time tested way to get ahead of the game applies to virtually every type of project, especially projects that allow you to work remotely from home. When you arrive to work on Monday and your boss asks about the status of the project, say that you worked "a little" on it over the weekend. Then, wrap up the project, wait a day, and deliver the finished product before the deadline.
Only Works for Solo Projects
You can forget under promising and over delivering while working on collaborative projects. At least one member of the work group has no idea about the value of producing results that the boss doesn't expect. The only way for you to under promise and over deliver is by working alone. You have complete control of the work flow, as well as the channels of communication.
Speaking of Communication
Never leave your boss hanging. Provide project updates at least one time per day via email. For prolonged projects, send sections of the completed work to alleviate your manager's anxiety. Just send enough to relax your boss. Keep most of the finished work hidden from view. By establishing email communication, you reduce the amount of time your boss spends looking over your shoulders.
Always Allow Your Boss to Take the Initiative
Human resources gurus often recommend that workers seize the day by asking for more work. Although that comprises a sound strategy for obtaining the credentials to ask for a raise, the fact remains that you can't under promise and over deliver on a project that you initiate. Wait for your boss to present a project and lick your chops at the though of exceeding his or her expectations.
Ask for More Time
Asking for more time might appear counterintuitive to someone who wants to set the expectation bar low, but exceed the bar easily. However, when you ask for more time, you don't really mean it. Let's say you're at the end of a project and the deadline approaches. Ask your boss for an extra day and then deliver the project on the day of the original deadline.
Professionals that master the art of under promising and over delivering ensure more career doors open for advancement. Learning how to under promise and over deliver doesn't violate some ethical standard. Think about the brown noser that always asks for more work. All you're doing is enhancing your value by using a different strategy.