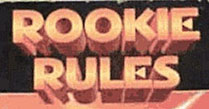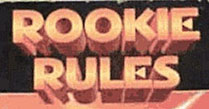 Ever have a new person start at your office who within a week is acting as if they own the place? Don't blame the person, blame the organization (or your co-workers).
Sure we want to make the rookie comfortable. Gone are the days of office hazing. (You know, stapling shrimp under a person's chair). The same way we train a dog, it's important to establish ground rules with the newbie early on, and enforce them consistently.
This might sound cruel, but it's especially important for people who work closely with the new hire. The logic is simple – assuming you aspire to grow within the organization, you will need the respect of your peers. Plus, you'll make the transition easier when you finally get that deserved bump. Redefining roles is a cumbersome workplace challenge. Why make things harder on yourself? Including the rookie in every conversation and bringing them up to speed on every in-joke is a mistake.
We leave breadcrumbs in all relationships, yet going forward is so much easier than going back.
I think the value of 'paying dues' is highly overstated. Whether you like it or not , your organization has a hierarchy – don't fight it. And don't try to be everyone's best friend. The lines you draw today are the foundation for tomorrow.
Respect should be earned – but wouldn't you rather have it sooner than later?
If you ARE the 'new' person, you need to make an effort to fit in without appearing desperate for acceptance.
A JOBACLE TIP: Be yourself from the start, just with a little extra oomph. New people tend to be too friendly and too smiley from the start. Two months down the road, when you're no longer trying as hard to impress, people will draw one of two conclusions:
1) You are a phony
2) You've learned to hate the job
Neither bodes well for you.
Be nice. Be friendly. Be professional. But there's no need to be best friends. Keep your work/life balance in check by keeping people on the other side of the aisle. Great relationships will form naturally. Give them some time to grow.