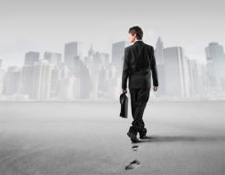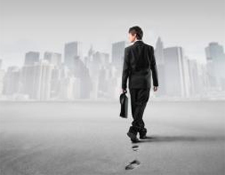 There's no doubt about the fact that an MBA can help in boosting your career growth to a great extent and also enhance your earning potential. There's not one, but many reasons as to why you should get an MBA. However, living up to the requirement of this degree isn't easy – especially if you're already balancing family along with a full time job. In the following article we discuss a few tips to help you make it through a part time MBA program successfully.
#1: Choose the Right School
Before you go ahead and enroll in any part time MBA program, you need to ensure that the school you choose and its curriculum goes hand in hand with your career goals. It should be fit for your personal as well as professional life. You also need to see that all your priorities are met before selecting the university. If you're looking for a Master of Arts in Biblical Studies, Cornerstone, a Christian university in Michigan is likely the type of school you're searching for. Engineers should search for MIT, medical majors should aim to be at UCSF or UCSD. The point is to make sure you get into a school that is comfortable to you in every way.
#2: Do Your Homework
Getting into a part-time MBA program without any prior research is a strict no-no. You need to do your homework by meeting/interacting with both current and as well as graduated part-time MBA students to make sure you're going for the right program. There is absolutely no substitute when it comes to meeting and talking to students who have already experienced the kind of education you want to go for.
#3: Discuss Your Plan with Your Better Half
One of the mistakes that many make is they don't focus on their personal life enough and give it importance when taking such a decision. It's crucial that you talk about your plans with your better half because if your personal life is unhappy, it can affect your education and may become a hurdle in completing your part-time MBA program successfully.
#4: Try and Increase Your Chances of Getting Enrolled
You should apply to more than one part-time MBA program in the area you want to study. This boosts your chances of enrollment to a good extent. However, keep in mind that you have a choice when it comes to selecting a program, so don't go for something that doesn't really meet your professional and personal requirements/goals.
#5: Begin with a Low/Moderate Study Load
The course workload that you get started with shouldn't be too heavy. Talk to other senior students and also look into the school recommendations on what type of courses are the best to take in the initial stages. Mostly you will find that there are some courses that work on helping you create a foundation for other courses that you can take later on.
All in all, getting through a part time MBA program is not rocket science. As long as you are focused in the right direction, have what it takes to commit to it, and can balance work/family with your education, you can't go wrong. Period.