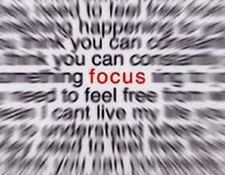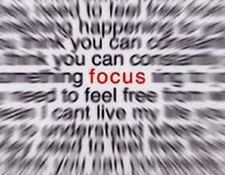 Focus is essential to success at work. Without the ability to knuckle down and stay with a task, we are like a feather in the wind, being pulled this way and that. Do you have trouble remaining focussed? If so, here are some tips to help you stay the course:
Do One Thing at a Time
Multitasking was hailed as the way to be productive for a long time, however it is now emerging that multi tasking can be detrimental to focus and productivity. To stay focussed, practice doing one thing at a time. Ideally, try to complete the task in hand before moving onto the next thing.
Take Control
Taking control over your day is essential to focus. Turning up to work each morning and just doing what is in front of you means that you are at the mercy of whatever happens that day. Create a simple plan and stick to it. Make sure you complete the most important tasks first.
Learning to say no is very important in the art of becoming focussed. If you allow yourself to be distracted easily or to take on more than you can handle, you need to learn to say no. As I outlined in the last point, you need to get clear about what needs to be done. You then need to try (as much as possible) to stick to that plan. Of course, sometimes situations will arise that need attending to but to stay focussed you will need to say no to requests for your time. If this is difficult where you work, you could also try to block out sections of time so you are unavailable to others.
Eliminate Distractions
Eliminate distractions as much as possible. What are your distractions? For some people it is the internet, or chatting with colleagues. There is nothing wrong with a little distraction but as much as possible try and set your day up so that your distractions are eliminated when you need to be focussed. Turn off the internet browser; let your friend know you will meet them for coffee later and get working on the task in hand!
Reward Yourself
Make sure you acknowledge when you are focussed. Praising yourself for your achievements is motivating and helps to increase the desire to repeat what we have done.
Bio: Jen Smith is a Life Coach, Mentor & Writer. She has tried many career paths herself and now helps others to achieve their goals and dreams.