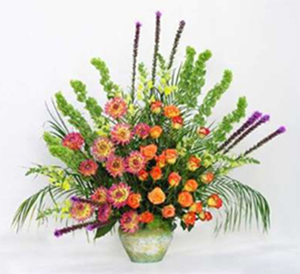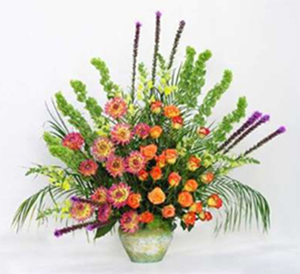 Unfortunately, it is likely that you will eventually need to express sympathy to a colleague after they experience the loss of a loved one. You may not be called upon to attend a funeral, but as a good coworker, you should be ready to extend your condolences. Death is a sensitive subject for most, but there are number of ways you can help make the office a more comfortable place during a tragic period. Here are a few ways to offer condolences to a coworker in need.
Easy Exchange
The simplest way to show your condolences is to just come out and say it. Tell him or her you are sorry for his or her loss. A hug may be too strong of a gesture, but a soft pat on the back can be an easy exchange of kindness.  If your coworker wants to talk about his or her experience, lend an ear. If he or she wants to keep his or her feelings private, respect his or her wishes. Either way, your coworker will feel comforted by your kind words and offerings of support.
Leave a Token in Their Office
Even if you don't attend services for their loved one, you can leave a remembrance on your colleague's desk to let him or her know he or she is in your thoughts. Flowers or a small token like a bereavement teddy bear can be a comforting reminder of the caring people who surround him or her.
Flowers and Food
The traditional gift of flowers is always a pleasurable gift to receive after losing a loved one. Flowers are a simple way to show your coworker that he or she is in your thoughts. Sending flowers to the funeral services, with a note from the entire office, is a nice gesture from everyone.
Preparing a meal, or bringing your coworker meals to the office, is a nice way to free up some of his or her time. After losing a loved one, time becomes precious since most of it is spent grieving. Your coworker will appreciate a night or two without having to cook.
Money and Memorials
Funeral services have become a huge expense for many families, especially if they arise unexpectedly. The entire office can pool together money, sign a sympathy card, and help your professional partner with funeral finances. If you do not want to give a gift of money, you can donate on behalf of the deceased to memorial funds. Ask your coworker if there is a particular charity or foundation that you can monetarily support to show your deepest sympathies. In addition, you can gift a personalized momentum to
help your coworker remember the lost family member or friend.
Cheer Them Up
Gift baskets come in many different sizes and shapes and can be filled with just about anything. If you and your coworker are more than just friends around the office, you can give a gift basket stuffed with a few favorite things. If you know there is something that will help crack a smile, even just for a moment, then you should take action. If your coworker enjoys wine, create a nice wine basket. If he or she enjoys reading, make a basket full of some good reads. If you are not sure what his or her personal tastes are, a basket of fruit or cookies is always a nice way to cheer someone up.
Make sure when you're expressing your sympathy to avoid sending an email; write a note instead. An email can come off as casual, while a handwritten note or card shows deeper thought. Most importantly, just be there to offer a caring shoulder or a kind word to help your coworker through a difficult time.