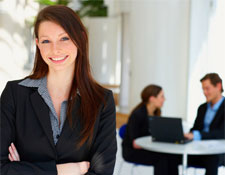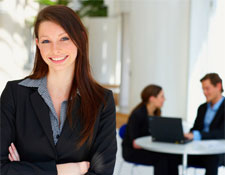 Social media is one of the top pastimes in the world; everyone has at least one social profile. There's no surprise that college students make up a huge percentage of social networks, especially Facebook. With that being said, it only makes sense for business to recruit Interns using this powerful tool. Social media is not just about meeting new people and connecting with friends, it's also a great tool for networking, finding jobs and finding new employees. If you're not sure where to start when it comes to recruiting via social media, these tips will get you going in the right direction.
Be Creative
Of course you always want to be professional, but that doesn't mean that your company should be lacking in the creativity area. College students are drawn to creativity, so you should find a unique way to make your brand stand out from the rest. Spruce up your logo with something professional, yet fun.
You should then come up with creative ideas to show students just how cool your company is. You don't have to go crazy, but adding a personal flare to your recruiting strategy will put you ahead of the competition. You'll stand out and student will be eager to work for your company. Videos and images are two of the best ways to showcase your company's creativity and get the attention of your potential Interns.
Be Honest
Don't put up a front and try to make students think that your company is something that it's not. If you do this, they'll just end up quitting once they see that everything you hyped your company up to be was a lie.
Actions speak louder than words, so find a way to show students that your company is a place where they need to be. You could create a video of actual employees talking about how much they love working for you. You could even share pictures on sites like Flickr and Facebook of an exciting event that your company has had in the past. Whichever method you choose, just make sure to keep it real and let your creativity shine through.
Stand Out
Why should students be interested in what you're sharing over other companies? If everything looks and sounds the same in their personal social timeline, they won't be interested at all. Students get bored quick so you'll really need to get their attention and hold their interest with the content you're sharing.
Send out messages talking about cool things that happen around the office, let them know about upcoming events or even give reasons why you're company is an exciting place to work for. Don't just push out boring news and topics, add something unique in there to stand out from the rest.
Interact
Don't just sit there and be quiet, speak up and let students know that you're there and that you're listening to what they're saying. You don't have to bombard them with messages or tweets, your goal is simply to show them that you care and that you have a true interest in them.
Start a promotion or host a special event at colleges or places where you know students like to hang out.  Work with location based services like Foursquare or Gowalla to make your even social and offer incentives for students who stop by and check-in to your event. Create a hashtag on Twitter and have people tweet from the event or about the event using that hashtag. When it comes to social media and event promotion, the possibilities are endless.
Be Persistent
Don't give up if you don't get any bites at first, just keep on throwing out that line. Students will have a lot of options and it will be hard for them to make a decision right away. There's a way of showing that you're interest without being pushy. Send out friendly messages alerting students of an Internship possibility with your company. Try mentioning them in a tweet and asking for their opinion of your company. Whatever you do, be sure to keep your name in the open for them to see. Don't let them forget you, as they say "out of sight, out of mind."
It's not always easy finding the perfect Interns for your company through social media. Sometimes you may have go to through a few students before you find the right person. It's important to think on the same level as students so that you understand what they like and are most attracted to. Most importantly, don't give up; there are hundreds of social media tools out there and your potential Interns are just a click away.