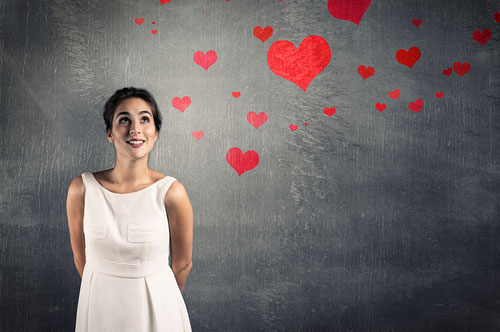 The first time that we discovered that someone liked us took place within the walls of grammar school. As we dozed off during another trite lecture about American history, one of our classmates woke us up by shooting a spit wad directly into the middle of our forehead. The urge to retaliate immediately waned when we discovered that the reason for the spit wad was that the surly classmate wanted to pass us a note from a secret admirer. By the time we matured into our professional lives, we discovered countless other ways that secret admirers profess their interest in us that mean more than simply asking us out for a beer during happy hour. We now have like buttons on social media pages to remind us of our immense popularity.
How to recognize the signs a coworker likes you takes much more than simply having a coworker shoot a spit wad into the middle of your forehead. You almost have to possess CSI analytical and observation skills to have the proverbial bell sound off in your head.
Offering to Work on Projects
The classroom analogy extends to one of the most obvious signs a coworker likes you. Do you remember the over eager classmate that invariably raised his or her hand for volunteering to work with you on every class project? Well, the same principle applies in the workplace, as a pattern begins to emerge every time your boss asks for volunteers to tackle workplace projects and assignments. You know when you have a no longer secret admirer, but instead a devoted fan of yours, when that person raises his or her hand to work with you on latrine duty.
Compliments that Go Overboard
It's nice to receive compliments. In fact, science has proven that a steady dose of compliments bolsters our immune systems, improves our sex lives, and makes us eligible for Time magazine's Person of the Year. In the workplace, compliments tend to stand out, as most of your coworkers would rather throw you under a bus that accentuates your positive professional attributes. Pay attention to the coworker that compliments you not only everyday but also multiple times per day. An over abundance of compliments means someone has taken an interest in you that extends beyond the office cubicle. The type of compliments matter as well. A coworker that compliments your aura has more than a passing interest in you.
Anonymous Email Messages
A coworker that likes you probably doesn't know how to proceed in communicating with you. After all, overly strict workplace guidelines have made office romances a biblical-like sin. Think about the amount of time that you spend during orientation covering what you can't do in the workplace. Because of rigid office behavior guidelines, signs a coworker likes you might come in the form of anonymous email messages sent not from work, but from home under the guise of a proxy server. That's how insane romance restrictions have gotten in the workplace.
Too Many Questions
The questions trickle in at the beginning, but it doesn't take long for an interested co-worker to turn on the question spigot to reveal one of the easiest to discern signs a coworker likes you. A curious coworker doesn't just ask about work-related issues, such as project deadlines and office politics. A coworker that has an interest in you asks questions about what you do outside of work, such as questions about your hobbies and social life. The outside of work questions initially concern the attempt to figure out if you have a significant other and once that issue is resolved, the questions narrow to discover if you have common areas of interest.
Of course, the best way to learn the signs a coworker likes you is for the coworker to come clean with the attraction by asking you out for a drink or to dinner. However, we live in a world that punishes direct communication in lieu of the never-ending drama posed by surreptitious courtship.